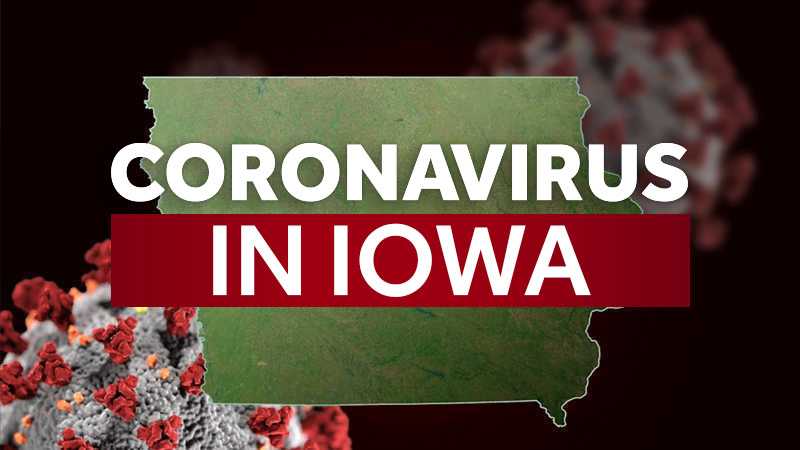 PHASE 1-B OF THE VACCINATION PROCESS. BUT AS KCCI'S CHRIS GOTHNER SHOWS US, SAYS A LOCAL SHIFT LAW ACTION SHOULD HAVE GOT YOUR SHOTS SOONS. CHRIS: AS RHEYA TELLS YOU, WE ARE STILL IN PHASE 1A VACCINE DISTRIBUTION RIGHT NOW. THEY ARE HEALTH WORKERS AND PEOPLE WHO WORK OR LIVE IN LONG TERM FACILITIES. 1B PROPOSED TO START IN FEBRUARY. AND THIS CATEGORY INCLUDES A NUMBER OF DIRECTIONS FOR PERSONS AND STAFF, PEOPLE LIVING IN SCHOOLS AND TREATMENT CENTERS, PK FOR 12 SCHOOL STAFF AND FIRST RESPONSES. IT INCLUDES LAW ENFORCEMENT OFFICERS. AT A NATIONAL MEETING YESTERDAY, POLK NATIONAL COUNTY KEVIN SCHNEIDER SAYS THAT HE FEELS THAT LAW ENFORCEMENT SHOULD BE IN 1
A, AND HE SAYS THAT HE IS TRYING TO CONVINCE DPHEN TO DO THAT LET IS A LETTING IN THE STATE OF LATING. GET TEACHERS BOTH DOSES OF SHOT, AND THEY SAY THAT CONTROL DISTRIBUTION BOTH IN AND OUTSIDE SCHOOLS KEEPS CRITICAL. >> We still have school districts in our state that do not require face masks and physical distance protocols, ensuring that our environments are clean and healthy, that ventilation is adequate for the demand that is needed. >> Many officials should be considered FIRST RESPONSES. THEY COME ON STAGE FIRST, THEY ADMINISE FIRST AID FIRST. And they are there before many of the volunteer fire departments arrive there CHRIS: LAST YEAR, 196 LAW ENFORCEMENT – AMERICAN LAW ENFORCEMENT FUNCTIONS DEAD FROM COVID-19 THAT THEY WERE CONFIRMED OR PRESUMED TO BE-CONTRACTED. IT IS MORE THAN ALL OTHER LINES OF DUTY BAPTISM, COMBINED. 4 HAS BEEN DEAD OF COVID FOR SO LONG A YEAR IN THE COUNTRY. IT INCLUDES IOWA DNR OFFICER STEVE REIGHA
Iowa surpasses 300,000 positive COVID-19 cases
Iowa has surpassed 300,000 positive COVID-19 cases over the past 24 hours. The Iowa Department of Public Health reported 1,550 new positive cases and 19 more deaths Thursday. From kl. 10, the health department reported a total of 301,442 cases, 262,221 total cures and 4,251 total deaths since the pandemic began. The health department reported 299,892 cases in total and 4,232 total deaths 24 hours earlier. The state's positivity rate continues to show a marked decline this week. Iowa reports a 13.6% 14-day positivity rate. It is down from 14% a day earlier. The 7-day rate dropped from 10.4% to 9.7%. IDPH reports 1,410,318 Iowans have been tested for the virus and 3,320,406 tests have been administered. IDPH reports 45 of Iowa's 99 counties report a 14-day positivity rate greater than 15%. It's down from 48 a day earlier and down from 58 on Monday. Nine counties report a rate higher than 20%, and Monroe County continues to lead the state with a 32.7% positivity rate. The number of Iowans admitted to COVID-19 increased after showing several days of decline. There are 532 patients admitted to the hospital, up from 516 a day earlier. There were 86 patients admitted in the last 24 hours, up from 82 the previous day. There are 85 patients in intensive care and 35 patients in ventilators. There are 85 long-term care facilities reporting virus outbreaks in Iowa. It has increased by one in the last 24 hours. Iowa reports 1,974 positive cases and 976 recoveries within these facilities. There have been 1,718 deaths in Iowa's long-term care facilities. Iowa released new data on vaccine distribution in the state on Wednesday. The Department of Health reported that a total of 109,868 vaccine doses have been administered in Iowa, with 103,974 of these vaccinations going to Iowa residents. The Iowa Department of Public Health provides virus data on this site. KCCI publishes an overview of the data every day at
DES MOINES, Iowa –
Iowa has surpassed 300,000 positive COVID-19 cases in the last 24 hours.
The Iowa Department of Public Health reported 1,550 new positive cases and 19 more deaths Thursday. From kl. 10, the health department reported a total of 301,442 cases, 262,221 total cures and 4,251 total deaths since the pandemic began. The health department reported 299,892 cases in total and 4,232 total deaths 24 hours earlier.
The state's positivity rate continues to show a marked decline this week. Iowa reports a 13.6% 14-day positivity rate. It is down from 14% a day earlier. The 7-day rate dropped from 10.4% to 9.7%. IDPH reports that 1,410,318 Iowans have been tested for the virus and 3,320,406 tests have been administered.
IDPH reports 45 of Iowa's 99 counties report a 14-day positivity rate greater than 15%. It's down from 48 a day earlier and down from 58 on Monday. Nine counties report a rate higher than 20%, and Monroe County continues to lead the state with a 32.7% positivity rate.
The number of Iowans hospitalized with COVID-19 increased after showing several days of decline. There are 532 patients admitted to the hospital, up from 516 a day earlier. There were 86 patients admitted in the last 24 hours, up from 82 the previous day. There are 85 patients in intensive care and 35 patients in ventilators.
There are 85 long-term care facilities reporting virus outbreaks in Iowa. It has increased by one in the last 24 hours. Iowa reports 1,974 positive cases and 976 recoveries within these facilities. There have been 1,718 deaths in Iowa's long-term care facilities.
Iowa released new data on vaccine distribution in the state on Wednesday. The Department of Health reported a total of 109,868 vaccine doses were administered in Iowa, with 103,974 of these vaccinations going to Iowa residents.
The Iowa Department of Public Health provides virus data on this site. KCCI publishes an overview of the data every day at
Source link