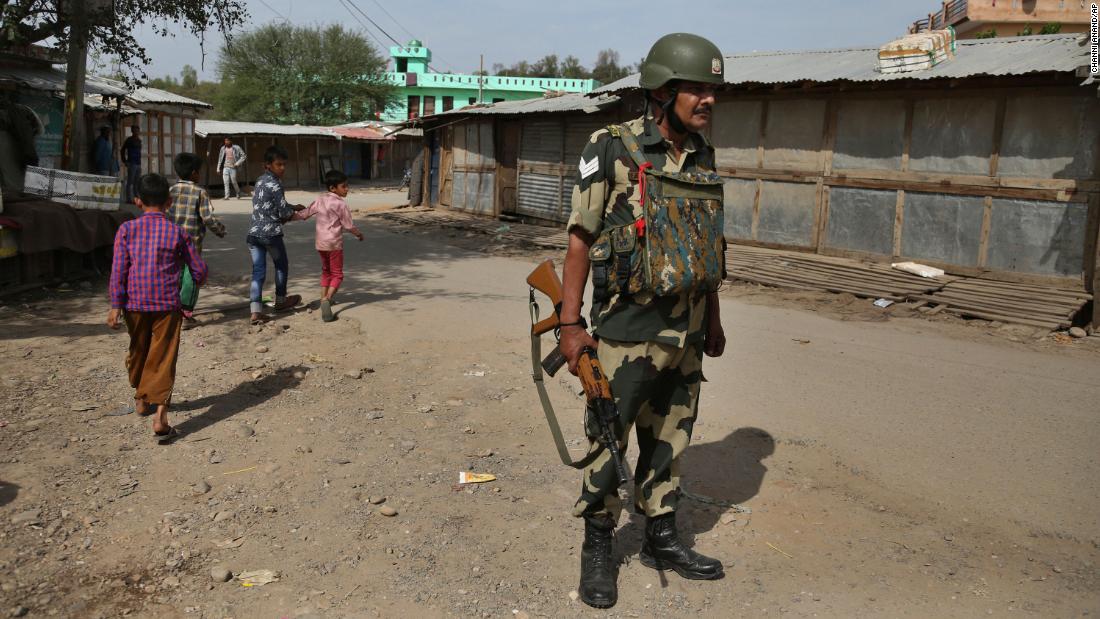 Prime Minister Narendra Modi's government has tried to send back the Rohingyas, a Muslim minority from Myanmar who have taken refuge in India after fleeing persecution and waves of violence over the years.
Two refugees filed a petition with the Supreme Court for the release of Rohingya refugees detained in the northern Jammu region last month, and to prevent the government from deporting them. Their plea alleges that refugees in Jammu "have been illegally detained and imprisoned in a sub-prison which has now been converted into a detention center."
Their petition added the Indian Constitution ̵
1; which states that no one should be deprived of life or personal liberty – includes in principle the concept of non-refoulement, which prohibits the deportation of refugees to a country where they are likely to be persecuted.
But Chief Justice Sharad Arvind Bobde said the deportations could continue as long as officials followed due process.
"It is not possible to grant the provisional relief requested," the judge said in his order. "With regard to the statement made on behalf of the petitioners about the current situation in Myanmar, we have to declare that we cannot comment on anything that is happening in another country."
He added in the ruling that India has not signed the UN Convention on the Status of Refugees in 1951 and that the principle of non-refoulement applies only to member states. In addition, he added that India's porous land borders result in a "continuous threat of influx of illegal immigrants", which constitutes "serious national security barriers."
India does not have legislation specifically referring to refugees – so Rohingya refugees are often referred to as illegal immigrants who are exposed by the government under the Foreigners Act 1946 and the Foreigners Order 1948.
Hundreds of people have been killed in Myanmar since the army seized power in a February 1 coup.
The decision has sparked panic among refugees in India, a Rohingya community leader in New Delhi told Reuters, refusing to be named for fear of retaliation.
"This is a frightening order taken by the Supreme Court of India," he said. "Given the dire situation in Myanmar, I really hoped the judge would rule in our favor."
The Modi government says Rohingya is illegal in the country and is a security threat. At least a dozen Rohingya have been deported since 2017, according to community leaders.
Source link