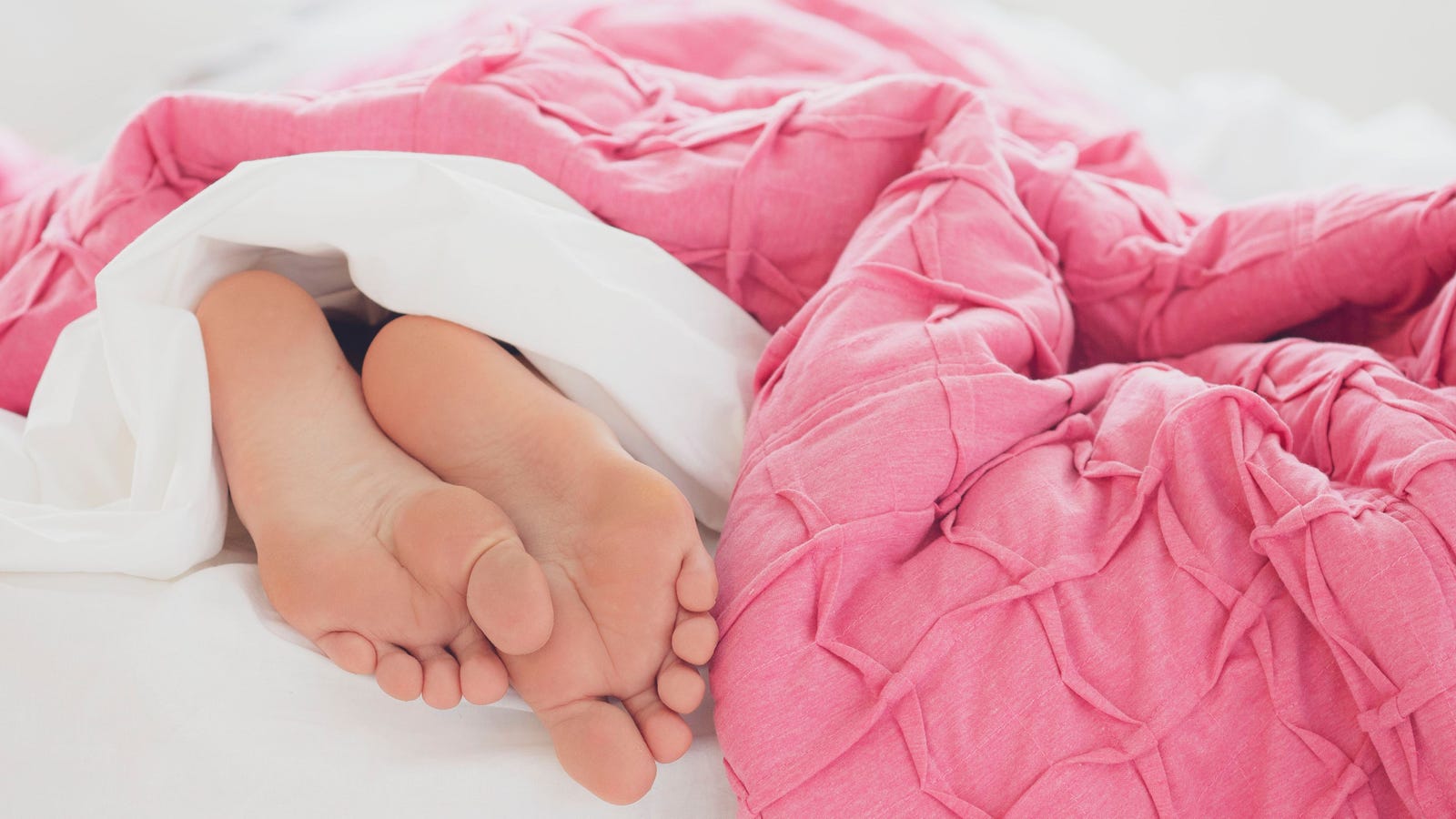 Wake Up Week
This week we look at what it really means to have the "perfect" morning whether you start your day as a Soylent chugging Silicon Valley CEO or by rolling out of bed and straight out the door. Get up and shine.
Sometimes the biggest obstacle in a parent's morning routine is physically getting your children out of bed.
If your children are of the variety then it is not-anything-what-what-happens-around-me we have some suggestions on how to get them up and move in less stressful ̵
1; and hopefully more effective ways.
Make sure they get enough sleep.
Before you start parading through your children's room, turning on a drum to get them up in the morning, consider how much they sleep again. There is a large list from the National Sleep Foundation by age:
Newborns (0-3 months): 14-17 hours each day.
Infants (4-11 months): 12-15 hours every day.
Toddlers (1-2 years): [14459023] 11-14 hours each day.
Preschoolers (3-5): 10-13 hours each day
School age children (6-13): 9-11 hours each day.
Teenagers (14-17): 8-10 hours each day.
If they are not going to bed early enough – or if they do not sleep well during these hours-mornings, it is probably harder.
Let the light come
Nothing awakens a person slowly and gently as the sunrise. It could be as simple as opening window blinds or shades during certain times of the year. In the dark winter months, however, we do not always have time to wait for it. In these months, many parents recommend a sunrise alarm clock that gradually becomes brighter to imitate the rising sun.
Wirecutter reviewed several sunrise alarms and offers recommendations based on quality and price.
Give them a buffer [19659008] Are you waking up and immediately throwing the covers and jumping out of bed? If you do, you're the kind of person who drives me crazy. I'm more of a roll around, stretching a bit, taking a drink of water from the glass on my bedside table, unplugging the phone, maybe seeing if I've got any text message, sighing a little because morning stretching a little more and then get up.
Try to give your children a (short) time to lounge between "wake up" and "stand up".
Add to noise
Alarm clock works (especially if you place them across the room instead of right beside the bed), but they are of course quite crushing. Instead, try a morning playlist of your child's favorite songs. Perhaps the first song or two is their buffering time, and when song 3 starts, they have to start pulling the covers back.
Of course, there are other noise you can resort to: Parents in our Afkom Facebook group suggested everything from uncomfortably loud singing to daily vacuuming, depending on how committed you are.
If everything else fails
You can always count on our parent group for good advice, and this topic is no exception. Some of these suggestions made me laugh, some made me scratch, but I think we can agree that they are all effective:
"I put her little sister on her," Kylie says. . "That child is malicious." (In fact, it was a popular suggestion for the group to awaken a sibling to the wake up duty. Brian says his 6-year-old daughter will stand up to smuggle his 10-month sister even though he admits it may be difficult for others Another group member warns her 4-year-old son that his sister has finished his waffle and has to start him so he would rather hurry.)
Another popular suggestion: Wake them up and then take the covers with you when you leave the room.
"I'm killing my 4-year-old feet until he wakes up and tells him I stop as soon as he's on the floor," says Stefanie. "My dad made it to me through high school. It works."
Robin uses Frozen BB Approach: "I'm holding a BB & # 39 container in the freezer. If they don't go up, put them in bed with the baby. Whatever way they roll, the evil frozen balls chase them, I only have to do it once per child, then shake the container only 3 to 3. My eldest is 23. "
And of course, last but one never at least: Cut them with screens.
Source link