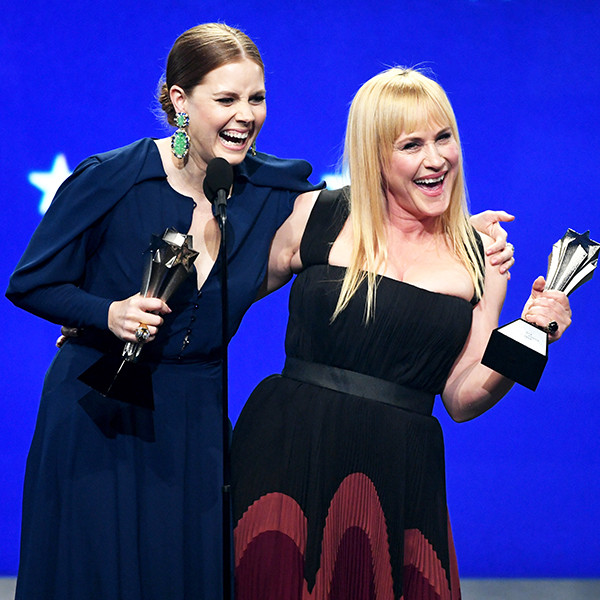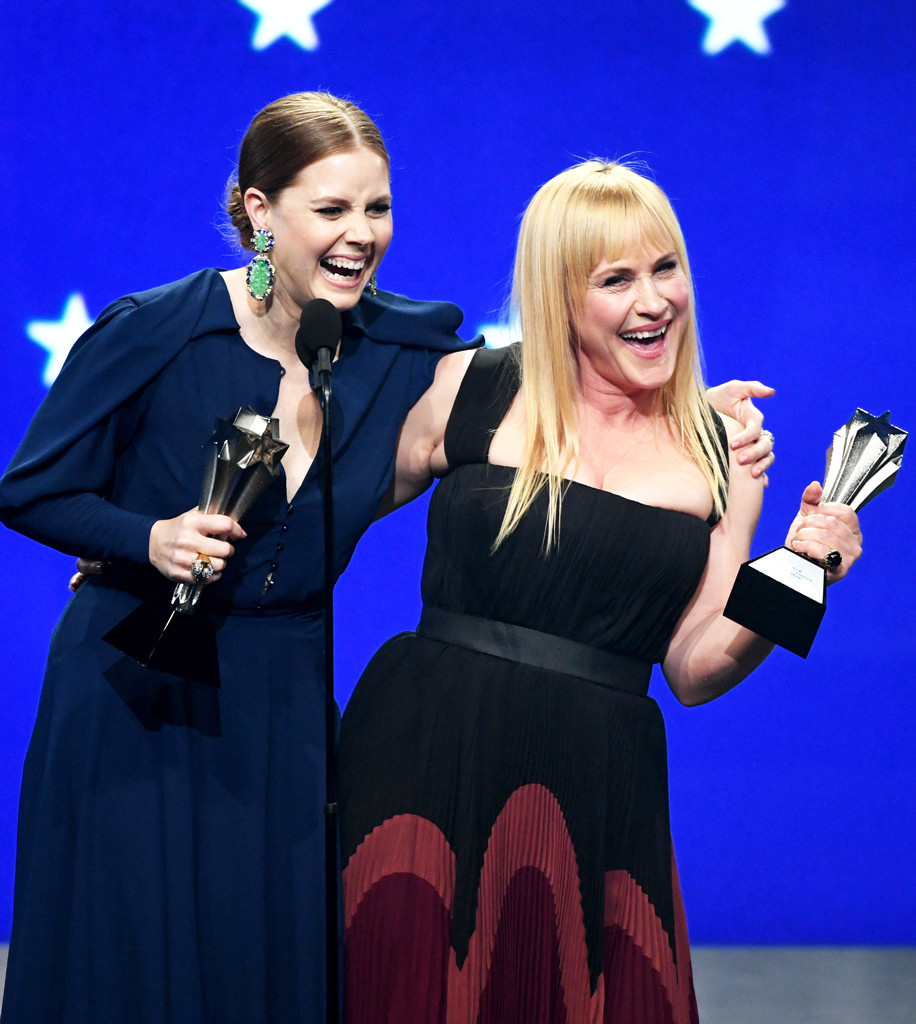 Getty Images
Every vote counts during award season.

During tonight's 201

9 Critics' Choice Awards, Schitt's Creek stars Catherine O'Hara and Eugene Levy had the honor of announcing the winner of Best Actress in a Limited Series or Movie Made for Television.

But when it was time to reveal the recipient, they didn't exactly expect this twist. It was a tie!

The first winner was Amy Adams for Sharp Objects who quickly asked if the other name could be read. "I want the other girl up here. Can I read it?" she asked.

Soon after, Patricia Arquette was announced as the second winner thanks to her performance in Escape at Dannemora .
"I actually can't think of a more beautiful thing than a tie because it really is not a winner when we get to such great work and we have such wonderful opportunities, "Amy explained. "I'm overwhelmed. I have so many people to thank but I don't want to take it up."
The two Hollywood actresses went back and forth thanking their networks and producers and writers.
But at the end of the surprise moment, Patricia delivered an important message to women.
"I want to thank Ben Stiller —our incredible, courageous director who really let us explore and remove the yolk from my neck that I field I've carried my whole career of, 'But is she likable?' Thank you for taking that off my neck, "she shared. "It was really heavy for me to carry that long."
Patricia added, "Thank you. For once in my life, Showtime for this. I got to see a bigger woman or a different body type of woman being sexual, unapologetic and not having a fetish or joke. '"
Congratulations to you both!