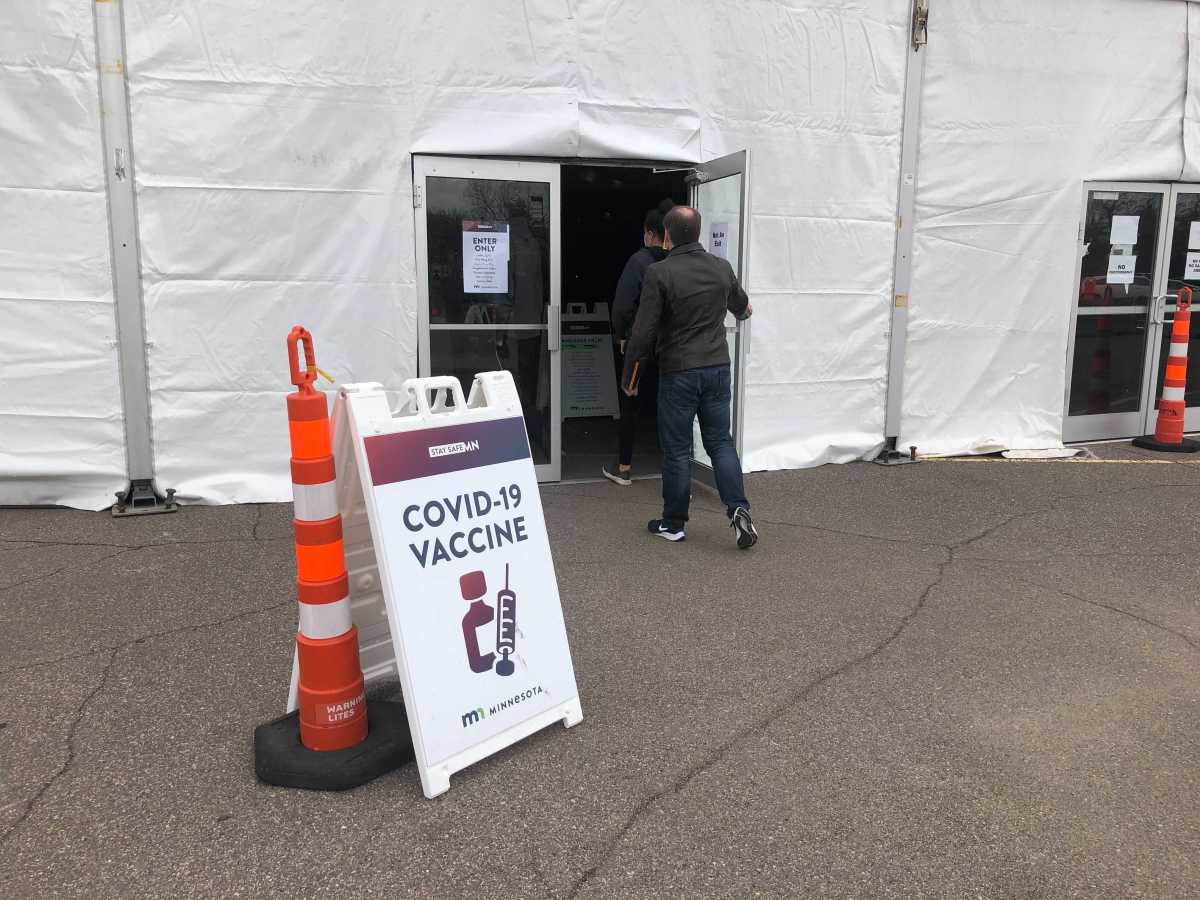 Saturday's COVID-19 update from the Minnesota Department of Health (MDH) includes 1,321 new cases and eight new deaths.
The state's death toll is 7,224 since the pandemic started. Of the total deaths, 61% (4,377) were residents in long-term care, including one of the last 11 deaths.
Through May 6, the state reported that 2,641,346 people have received at least 1 dose of the COVID-19 vaccine, while 2,186,486 people have completed their vaccine series, although these numbers have hardly changed since yesterday's update, suggesting that may be delayed data reporting.
Sixty (60) percent of Minnesotans aged 16 have received at least one shot, while 88% of the population over 65 have had at least one dose of a vaccine. In all, 47% of the state's population has had at least one dose.
MDH has a public dashboard to track vaccine progress in Minnesota, and you can see it here.
Admissions
Hospital numbers are not updated on weekends.
Through May 6, the number of people with COVID-19 hospitalized in Minnesota was 560, down from 565 reported on Thursday and continuing a downward trend since mid-April.
Of the hospitals admitted, 144 people were in intensive care (down from 152 reported Thursday) and 416 received non-ICU treatment (up from 413).
Here's how Minnesota hospital admissions have evolved since March 7th.
Mar 7: 223 (177 non-ICU, 46 ICU)
Mar 13: 255 (194 non-ICU, 61 ICU)
Mar 20: 324 (246 non-ICU, 78 ICU)
March 27: 356 (264 non-ICU, 92 ICU)
Apr. 2: 439 (337 non-ICU, 112 ICU)
Apr. 8: 595 (461 non-ICU, 134 ICU)
Apr. 14: 699 (531 non-ICU, 168 ICU)
Apr. 20: 676 (483 non-ICU, 193 ICU)
Apr. 26: 641 (457 non-ICU, 184 ICU)
May 2: 576 (421 non-ICU, 155 ICU)
May 6: 560 (416 non-ICU, 144 ICU)
Test and positivity
That 1,321 positive results in Saturday's update were from 32,699 completed tests, creating a test positivity rate of 4.03%.
According to Johns Hopkins University, Minnesota's test positivity rate over the last seven days is 5.54%.
The World Health Organization recommends that a one percent positive rate (total positive divided by total completed tests) of less than 5% for at least two weeks is required to open the economy safely. This 5% threshold is based on total positives divided by total tests.
Coronavirus in Minnesota by the numbers
Total tests: 9,477,892 (up from 9,445,432)
People tested: 4,108,262 (up from 4,099,069)
People with at least 1 vaccine shot: 2,641,346 (up from 2,628,225)
People who have completed the vaccine series: 2,106,486 (up from 2,069,779)
Positive cases: 585,677 (up from 585,677)
Deaths: Deaths: 7,224 – of which 395 are "probable *" (up from 7,216)
Patients who no longer need isolation: 566,438 (up from 564,326)
* Probable deaths are patients who died after testing positive using the COVID-19 antigen test, which is thought to be less accurate than the more common PCR test.
Source link