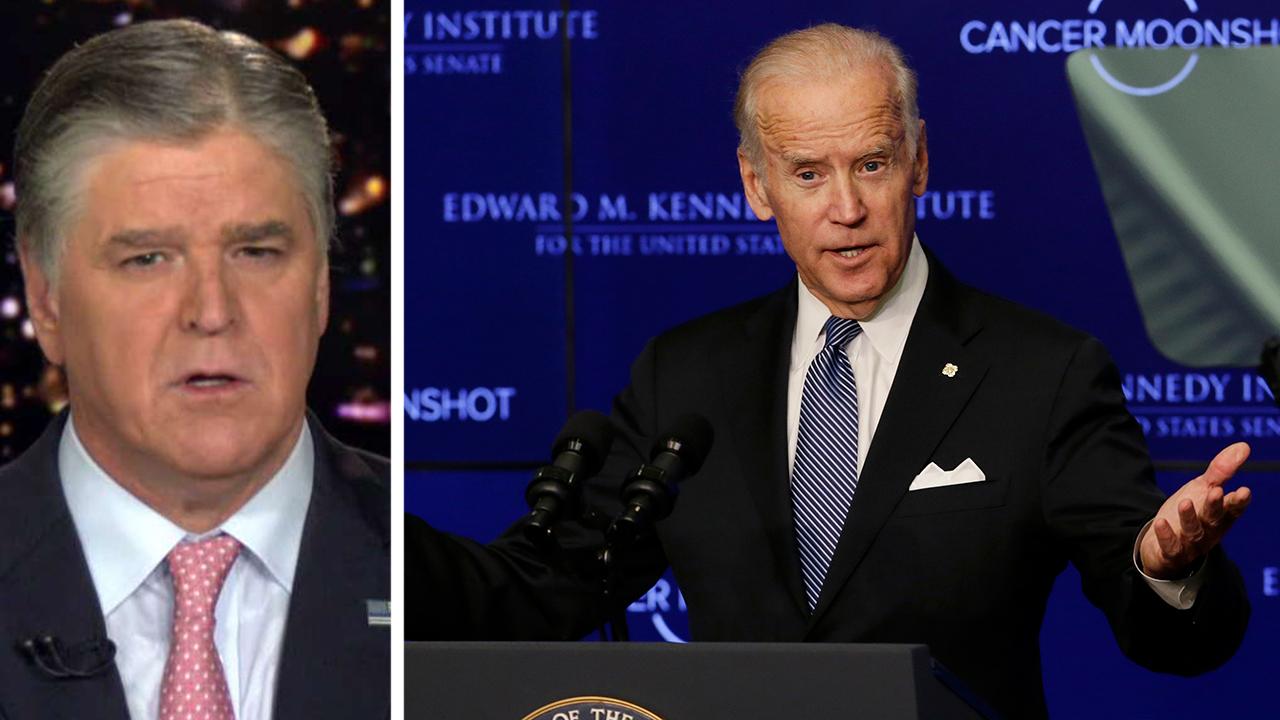 Fox News & # 39; Sean Hannity did not hold back Thursday night and calls the Democratic President-in-Chief Joe Biden for his racially insensitive past.
"Now there is a pattern here because crazy uncle Joe came out hard against bushing … integration of public schools in the 1970s, he made thoughtful comments as he pushes Clinton crime bill, he used the term" predator on our streets "that talked about urban crime, and even made excuses for segregationist Strom Thurmond, who calls him a product of his time, said Hannity. ?
On Wednesday, Biden confronted from his democratic primary rivals to plead his ability for decades ago to work with two segregationist southern senators to "get things done. "
" Sorry what? "Biden told reporters on Wednesday night when asked about the criticism of his remarks." Not a racist bone in my body. I have been involved in civil rights throughout my career. Period. Period. Period. "
Hannity also talked about the presidential candidates' flexible statements." "Bids advisers are actually now publicly begging him, stopping talking about your political past because it is a huge responsibility. , no solutions, eight years of failure. Willing to say and do everything to try to appease the radical democratic socialist party, but is someone who buys it. Remember his Anita Hill excuse trip, flip-flopping on the Hyde change? position for 40 years to pander to the real speaker of the house, Alexandria Ocasio-Cortez, "Hannity said.
Fox News host blew Biden for his current posts and his campaign chaos.
" And he is adopted yes, the crazy new green agreement on climate change, he thinks on average about a flip-flop a week, spinning and spinning the campaign in a million different directions, Hannity says.
CLICK HERE to get FOX NEWS APP [1

9659004] "Someone without a plan for the ou future and he has to run on the Biden-Obama record. $ 150 billion for mullahs in Iran, 13 million more Americans at birth stamps, 8 million more on poverty. "
Fox News & # 39; Alex Pappas contributed to this report.
Source link