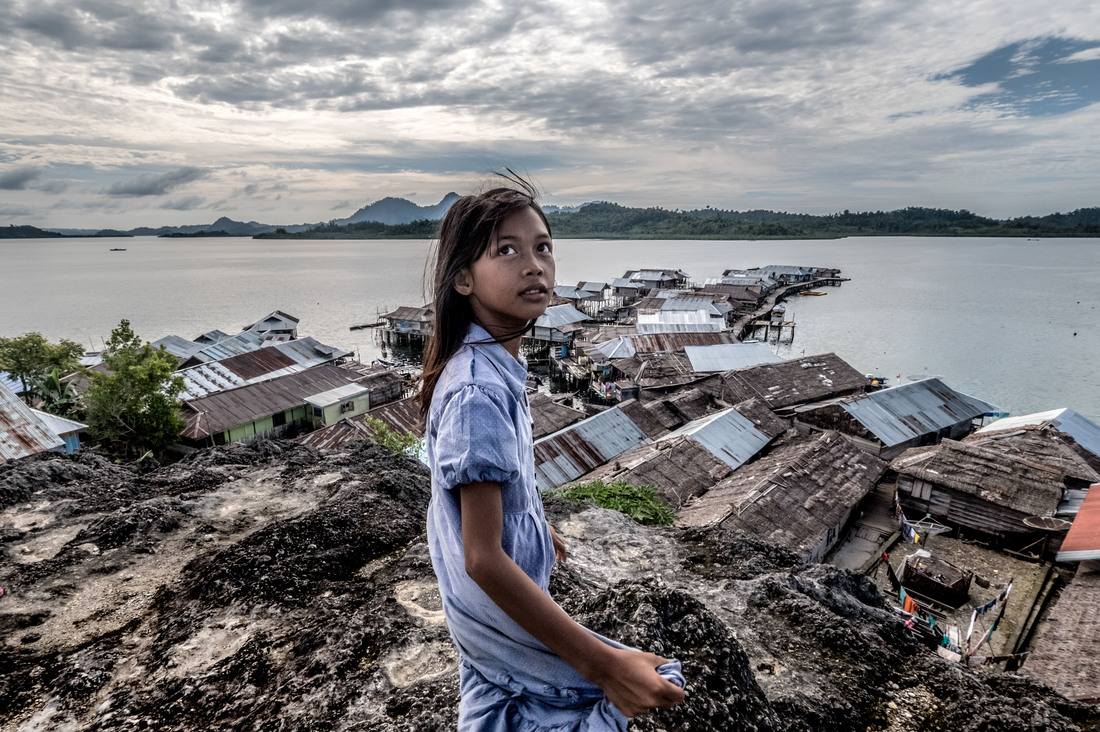 What are the major drivers of human suffering?
Each year, an international research team aims to answer this question by compiling a mammoth dataset called "Global Burden of Disease." It has become a source for tracking and ranking the impact of almost any disease or condition that kills, ills or otherwise disables people in virtually every country on the planet.
But this year's report also points to some exciting solutions – highlighted by researchers in a piece published this week in the medical journal Lancet accompanying their most recent data release.
To learn more, NPR spoke with the scientist leading the project, Christopher Murray of the University of Washington's Institute for Health Metrics and Evaluation. Here are three takeaways:
1. The key to health is … wealth. (And education … and women's rights).
The global disease burden does not only include health data. The researchers also pull together and analyze measurements of economic and social well-being over time – including each country's income per capita. Population, average educational attainment and status of women (as reflected in the typical number of children, a woman giving birth).
And on these socio-economic fronts, researchers find that the most disadvantaged countries have made enormous progress since 2000. "The bottom 20% of countries are catching up. They are now developing faster than the top countries," Murray said.
During the same period, the poorest countries also experienced major gains in what is called "healthy living" – or as Murray puts it, "how many years you can expect to live in full health."
And here's the kicker: Through statistical analysis, Murray and his collaborators were able to show that almost all of this increase in healthy life expectancy was the direct result of gains in income, education, and women's status.
For example, the country's life expectancy increased between 2000 and 2019 by 9 years for countries at the absolute lowest end of the socio-economic scale. And almost 80 percent of this increase could be explained by their socio-economic progress in the same time frame.
One caveat is that the connection was far less pronounced for countries at the higher end of the socio-economic scale. But for the poor, the lesson seems clear, Murray says: One of the most effective ways to increase people's health is to focus on promoting their social and economic development.
2. We need to pay more attention to "non-communicable" diseases.
As impressive and commendable as the health benefits in poor countries have been, one drawback is that they are concentrated in only four types of diseases: infectious, maternal, neonatal and nutritional.
This is not surprising, Murray says. The problematic conditions that enable these diseases to thrive tend to fade as a country becomes richer and more educated and gives its women higher status.
For example, Murray says, "as soon as people and communities have more resources, they tend to deal with water supply and sanitation. Also, basic malnutrition begins to disappear." Both factors play a key role in how many of a country's children who get infectious diseases kill them within 5 years.
In fact, one of the best results in the last 20 years has been that the annual number of deaths among children under the age of 5 fell from 9.6 million in 2000 to approx. 5 million in 2019.
Unfortunately, Murray says, many of the drivers of various disease categories – known as "non-communicable diseases" – actually tend to get worse as countries begin to move up the socio-economic scale.
Take air pollution – which is associated with lung cancer and other respiratory diseases. "You know, if you are in a pre-industrial society, there is not much air pollution," Murray says. "As societies industrialize, it tends to get worse."
Other risk factors that worsen as countries develop include the incidence of obesity, high blood sugar and high blood pressure – which are differently linked to diabetes and heart disease.
The result is that the gains that poor countries have made against the first category of diseases – communicable, maternal, neonatal and nutritional – over the last 20 years have not been matched by progress in non-communicable diseases. So now non-communicable disease is causing a far greater share of the health burden that low- to middle-income countries have. Specifically, between 1990 and 2019, non-communicable diseases went from contributing about 40% of the health burden to 66%. (The Global Burden of Disease project measures the health burden as the number of healthy life years a country loses due to disease each year.)
Unfortunately, many countries and health systems are still set up as if the main source of ill health is communicable diseases. "Because of the way people are educated, governments often focus on the problems of the last generation and not the current one," Murray says.
"Take a place like Indonesia," he adds. "It's really just dramatic. Now more than 80% of the health burden there are non-communicable diseases. But [those] is not the main focus of policy formulation. They still worry about the past problems. "
India is another example, Murray says. "They have a huge problem with high blood pressure, and there should be a national strategy to get more people into primary care and get their blood pressure treated," he says. And yet, "they do not really have a national blood pressure strategy."
3. Preparing for the next pandemic … can mean taxing sodas.
Any national strategy aimed at non-communicable diseases must address the behaviors of both individuals and businesses, Murray says. This is because many of the risk factors involved are related to decisions made by companies – what do they put in our food – and our own choices regarding what (and how much) we eat and how much we exercise.
Murray suggests taking lessons from governments on one success story able to point out when it comes to mitigating a risk factor for non-communicable disease: smoking. "We found that regulatory and taxation strategies have made sustained progress [on smoking] over the last few decades, "says Murray. The more inaccessible and expensive tobacco there is, the fewer people are likely to use it.
It can be difficult to build support for regulatory approaches – just look at tax rebates on sugary drinks in many countries. But Murray says it may help to consider these strategies not only as an effort to tackle non-communicable diseases, but as an important element of the world's strategy for preparing for the next pandemic.
Before COVID-19, he said the health experts who specialize in infectious diseases and pandemic preparedness "lived in separate universes." Then he says, "all of a sudden COVID-19 is coming and we find that obesity and blood pressure are key factors in what your risk of dying from COVID is. And it highlights how we have older populations and more of those risk factors, and we create far greater vulnerability. "
As worrying as these risk factors may sound, Murray says of this year's report: "I think it's an empowering set of results. There are lots of things that we identify where governments and individuals can act."
Source link