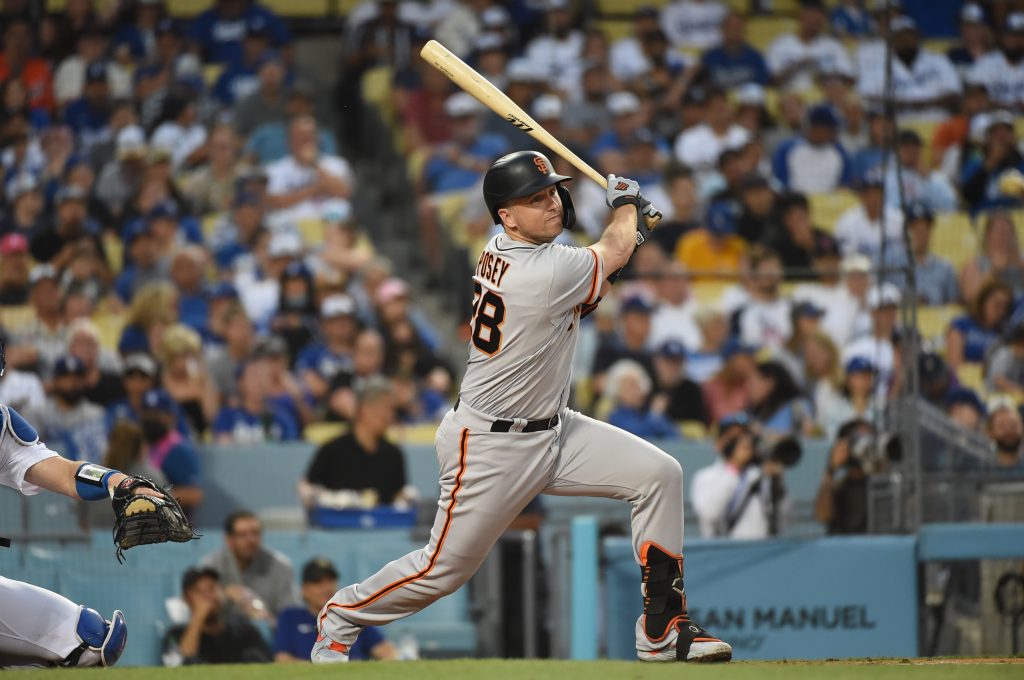 Giants activated right hand Logan Webb from the 10-day injury list to start tonight's match against the Nationals. In a similar vein, Buster Posey was placed on 10-day IL, with retroactive effect to July 6, with a left thumb contusion.
Posey has not played since leaving Sunday's game early after being hit by a bad tip. There does not appear to be much cause for concern as the star backstop told reporters (including Alex Pavlovic of the NBC Sports Bay Area and Andrew Baggarly of Athletic) that he is hoping to return once he is eligible for next Friday. It would be the first giant game to come out of the All-Star Break, and it looks like there was no chance Posey played during this weekend̵
7;s series with Washington. The former MVP told reporters he is currently unable to catch or swing the bat. Of course, that would also exclude Posey from participating in the All-Star Game, which he was destined to start as the National League's representative by catcher.
In better health news for the Giants, infielder Tommy La Stella is ready to embark on a minor league rehabilitation task, manager Gabe Kapler told reporters (including Pavlovic). A significant hoarding strain sent La Stella to the injured list on May 4th. He began a rehabilitation project in late June, but suffered a fracture in his right hand that stopped his recovery. It has been a disappointing season for La Stella, who has hit .235 / .297 / .353 over his first 75 appearances.
He is joined by the rehabilitation task of the right hand Aaron Sanchez (Forwarded by Susan Slusser of the San Francisco Chronicle). Like La Stella, Sanchez went to IL in early May, began a rehabilitation assignment last month and then had to close due to an unrelated setback. Sanchez's original injury was biceps inflammation, but his comeback was delayed by a blister. He's apparently ready to return to game action when he starts for Low-A San Jose tomorrow night.
Getting Webb and Sanchez back should help strengthen a starting rotation that has been one of the league's best. Nevertheless, San Francisco president of baseball operations Farhan Zaidi suggested that the club could be in the market for external rotation assistance before the July 30 trade deadline (via Maria Guardado of MLB.com). With Kevin Gausman, Anthony DeSclafani, Alex Wood, Johnny cueto and Webb, who all have decent for star seasons, there seems to be little room on the surface for yet another starter, especially as Sanchez approaches a return.
It's a group that (apart from Gausman) has traditionally had trouble staying healthy, so it makes a lot of sense for the San Francisco front office to look to add a little depth. Kl. 54-32, the Giants are up for a game on the Dodgers and four games up on the Padres in a tightly contested NL West. There is a lot of logic in protecting against potential damage in the stretch.
There is also the question of the Giants' long-term prospects to consider. Of their current starters, only Webb is a lock back in 2022. Gausman, DeSclafani and Wood are all scheduled to hit free agency, while Cuetos' $ 22MM club option is likely to be bought out for $ 5MM. Zaidi underestimated the importance of adding a multi-year player – instead of suggesting that the bigger priority is simply stock depth in the second half of 2021 – but the front office speaks in favor of at least investigating acquisitions of potential starters that could strengthen the rotation out over this season as well.