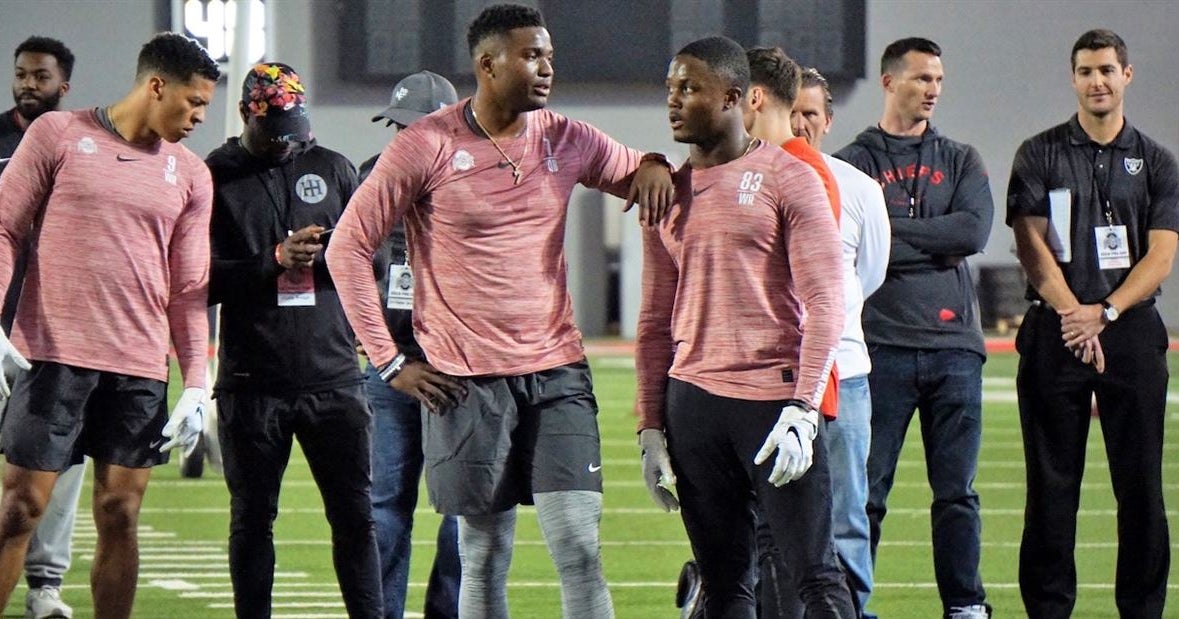 Dwayne Haskins was the star of the show at Ohio State Pro Day on Wednesday that featured several future NFL starters, reserves, and possibly even perennial Pro Bowl players.
Scouts from all 32 NFL teams were in attendance on Wednesday But some NFL teams were more well-represented than others. While some teams simply sent a couple of scouts to this workout, the New York Giants sent an absolutely massive contingent of decision-makers to watch Haskins and the rest of the Buckeyes at their Pro Day.
Giants coaches, scouts, and executives combined in attendance on Wednesday. NFL Draft quarterback prospect Kyler Murray holds his Oklahoma Pro Day, the Giants also had a large contingent on hand.
] It's important to keep in the Giants will be doing their due diligence with all of the top prospects and that is not uncommon. During the pre-draft process in 201
8, the Giants spent an extensive number of resources meeting with and scouting top prospects Sam Darnold, Josh Rosen, Bradley Chubb, and Saquon Barkley. Eventually, they selected the 2018 Rookie of the Year running back.
Below, we'll break down the video highlights or some of Haskins' best throws, we'll read into the screenshots of Haskins with Giants head coach Pat Shurmur and offensive coordinator Mike Shula, and we'll add context about how the quarterback performed at his Pro Day. When the day wrapped up, Shurmur had effusive when asked about Haskins.
Let's jump right into it: