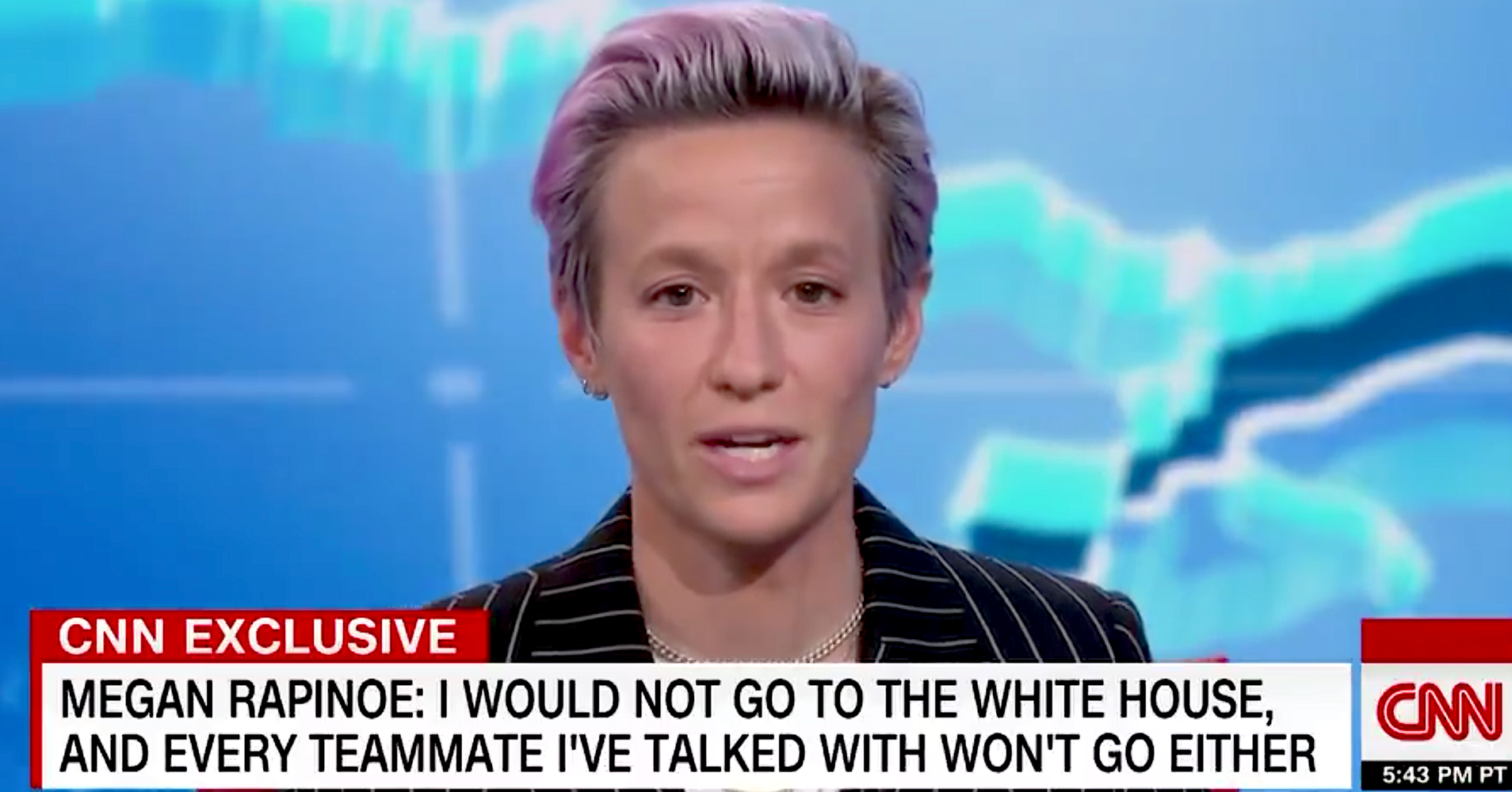 Megan Rapinoe, co-captain of the American women's national football team, had a hurting message to President Donald Trump.
"You have an incredible responsibility as head of this country to look after every single person" in America she said during a Tuesday interview with CNN's Anderson Cooper, who asked her what to say to Trump if he looked.
"You must do better for all," Rapinoe said.
But Rapinoe, who had previously undertaken the president's anger after saying "I" I will not go to the fat White House "repeated that she would not accept the invitation even though it was extended.
" I would not go, and every teammate whom I have spoken to explicitly about it would not go, "she said to Cooper.
"I don't think anyone in the team has any interest in borrowing the platform we've worked so hard to build and the things we fight for and the way we live our lives – I don't think we want to be coordinated or destroyed by this administration, "Rapinoe said, explaining why she and her teammates would skip a trip to the White House.
" There are so many other people I would rather Talk to and have meaningful conversations that could really affect the change in Washington than going to the White House, "she added.
The athlete later said she says" yes "to the invitations extended by Rep. Alexandria Ocasio-Cortez ( DN.Y.), House Speaker Nancy Pelosi (D-Calif.) And Senate Minority Leader Chuck Schumer (DN.Y.) for the team to visit the US Capitol.
In his message to Trump, Rapinoe, who is gay, the president urged to embrace a more inclusive agenda.
"Your message is excluded from people. You exclude me. You exclude people similar to me. You exclude people with color. You exclude … Americans who might support you," she said.
"Make America Great Again" is "harking back to an era that wasn't great for everyone," Rapinoe continued. "It could have been good for a few people. Perhaps America is good for a few people right now, but that's not good enough for enough Americans."
REAL LIFE. REAL NEWS. REAL VOICES.
Help us tell more about the stories that matter to voices that are too often unheard of.