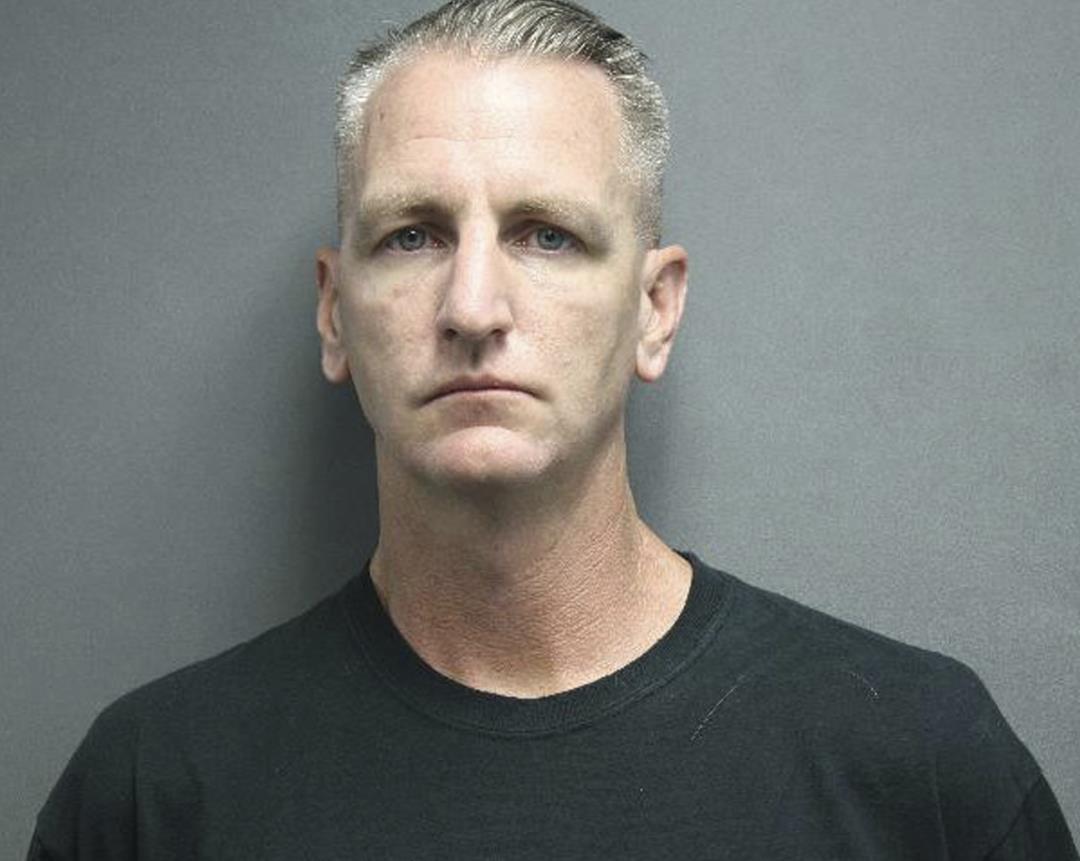 (newser)
–
A Texas policeman has been charged with a murder charge two weeks after shooting the unarmed driver of a truck that had been reported stolen when the vehicle swung past its police SUV in a parking lot in Dallas. Farmer's office Michael Dunn, 43, beat himself Wednesday night after a grand jury returned the unusually quick charge in killing 35-year-old Juan Moreno, officials said Thursday. On June 12, the suburban police asked Farmers Branch a white pickup that had been reported stolen from Irving City. Dunn followed the vehicle across the Dallas city line to a mall and opened fire as Moreno took off the parking lot, police said. Monitoring video shows that Dunn shoots into the driver's side of the truck, as it makes a sweeping turn on his cross.
Carlos Quintanilla, acting as spokesman for the Moreno family, praised the rapid accusation, AP reports. "This sends a message that officials have no right to kill anyone, the officers must adhere to the rule of law," Quintanilla said. Dunn surrendered to the Seagoville police around noon. 8.30 on Wednesday and released from the city's prison about an hour later on a $ 1
50,000 bond, according to police records. The officer is a military veteran and has worked for the Farmers Branch Police Department for nearly 13 years, police chief David Hale said. During a Thursday conference, Hale said the admission was a tragedy and that he hopes the legal process will close. "Our hearts go out to the Moreno family for their loss," Hale said. "Let us also be reminded that Farmers Branch policeman Mike Dunn's life has always been changed."
(Read more Dallas stories.)

was FBAPI = & # 39; 119343999649 & # 39 ;;
window.fbAsyncInit = function () { FB.init ({ AppId: FBAPI, status: sand, cookie: genuine, xfbml: true, oauth: true, authResponse: true, version: & # 39; v2.5 & # 39; });
FB.Event.subscribe (& # 39; edge.create & # 39 ;, function (response) { AnalyticsCustomEvent (& # 39; Facebook & # 39 ;, & # 39; Like & # 39 ;, & # 39; P & # 39;); }); };
// Load the SDK asynchronously (function (d, s, id) { var js, fjs = d.getElementsByTagName (s) [0]; if (d.getElementById (id)) returns; js = d.createElement (s); js.id = id; js.src = "http://connect.facebook.net/en_US/sdk.js"; fjs.parentNode.insertBefore (js, fjs); } (document, & # 39; script & # 39 ;, & # 39; facebook-jssdk & # 39;));