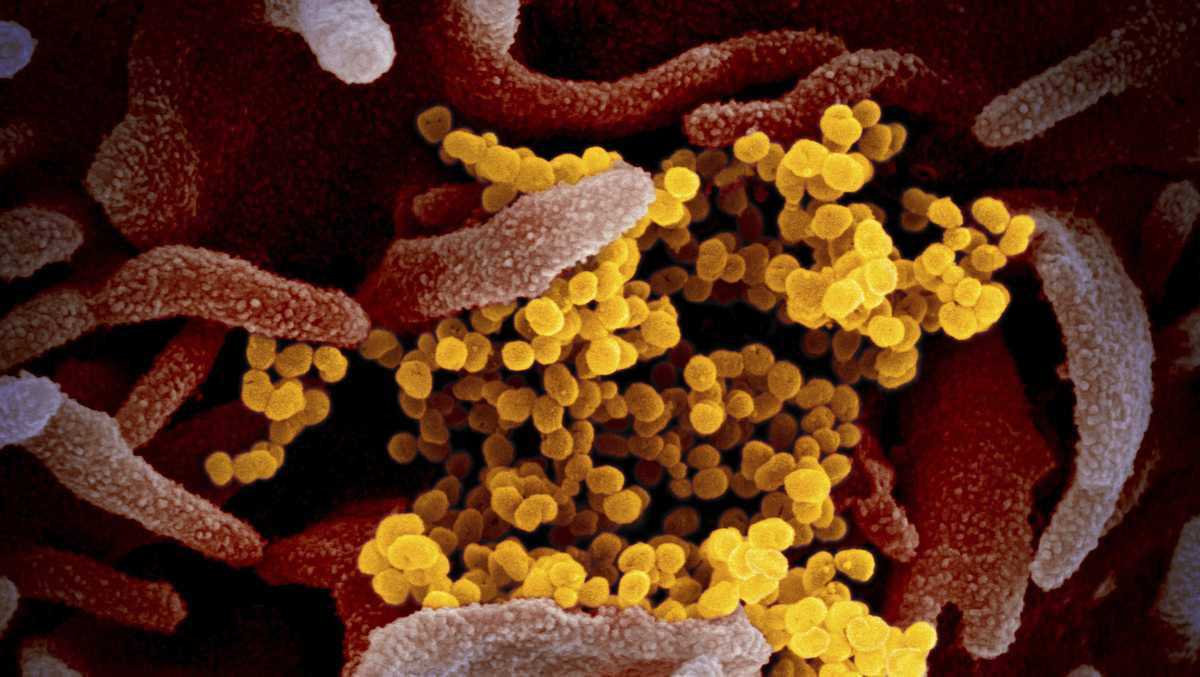 When it comes to tracking COVID-19 in schools, there is a lot of data to dig through. "We want to know only those who happened in school," said Justin Frederick, supervisor of epidemiology of communicable diseases for Douglas County Health. Frederick said that when Douglas County Health submits school data, they report confirmed cases of people who went to class with the virus or became ill because they were exposed to the school. The county also reports the number of quarantines associated with the school's exposure. Frederick said school districts provide all of these numbers to the health department. However, you can see different numbers on school websites because most Douglas County districts report every student or employee who tests positive for COVID-1
9 or needs to be quarantined, whether or not it is affiliated with the school. Frederick said the county focuses on spreading the virus in schools. "With public health, our purpose in counting these cases in the way and the number of people who have been quarantined or self-monitoring is that we will see the effect of having schools open," he said. counting people who were never on while they were contagious, or if their exposure did not happen in school, they could mislead us into making decisions, political decisions, and guide schools on how we can best move forward. "When it comes to make choices for your child, Frederick encouraged families to look at their school district numbers. However, some districts, such as DC West and Elkhorn, do not make these numbers public. "I would encourage parents to contact their school districts to ask what cases look like if they do not publicly report on them," he said. Frederick acknowledged that it is difficult to capture all cases in schools and the subsequent exposures because children can be asymptomatic. When there is a confirmed case, he said they tried to trace it back to where the person was exposed. Frederick said about 50% of the people they interview have a good idea of ​​where they got the virus. In general, Frederick said districts are doing a good job of reducing the risk in their facilities. But he noted that the number in Douglas County pertains and it will lead to more positive cases in schools. "I will tell you in the last week or so that we have seen about 30 or 40 cases a day on average reported to us, which is significantly up. But again, not to be unexpected with the number of cases that we ' look again in the community, "he said," you know the virus is not tired of us. We are tired of it. And we are really worried when colder months come. "
OMAHA, Neb. –
When it comes to tracking COVID-19 in schools, there is a lot of data to dig through.
"We want to know only those who happened in school," said Justin Frederick, supervisor of epidemiology of infectious diseases for Douglas County Health.
Frederick said that when Douglas County Health submits school data, they report confirmed cases of people who went to class with the virus or became ill because they were exposed to the school.
The county also reports the number of quarantines associated with school exposure. Frederick said school districts provide all of these numbers to the health department.
However, you can see different numbers on school websites because most Douglas County districts report every student or employee who tests positive for COVID-19 or needs to be quarantined, whether or not it is affiliated with the school.
Frederick said the county focuses on spreading the virus in schools.
"With public health, our purpose in counting these cases in the way and the number of people who have been quarantined or self-monitoring is that we will see the effect of having schools open," he said. counting people who were never on while they were contagious, or if their exposure did not happen in school, they could mislead us into making decisions, political decisions, and guide schools on how we can best move forward. "
When it comes to making choices for your child, Frederick encouraged families to look at the number of school districts. However, some districts, such as DC West and Elkhorn, do not make these issues public.
"I would encourage parents to contact their school districts to ask what cases look like if they do not publicly report on them," he said.
Frederick acknowledged that it is difficult to capture all cases in schools and the subsequent exposures because children can be asymptomatic.
When there is a confirmed case, he said they tried to trace it back to where the person was exposed. Frederick said about 50% of the people they interview have a good idea of ​​where they got the virus.
In general, Frederick said districts are doing a good job of reducing the risk in their facilities. But he noted that the number in Douglas County pertains and this will lead to more positive cases in schools.
"I will tell you in the last week or so that we have seen about 30 or 40 cases a day on average reported to us, which is significantly up. But again, not to be unexpected with the number of cases that we ' look again in the community, "he said," you know the virus is not tired of us. We are tired of it. And we are really worried when colder months come. "
Source link