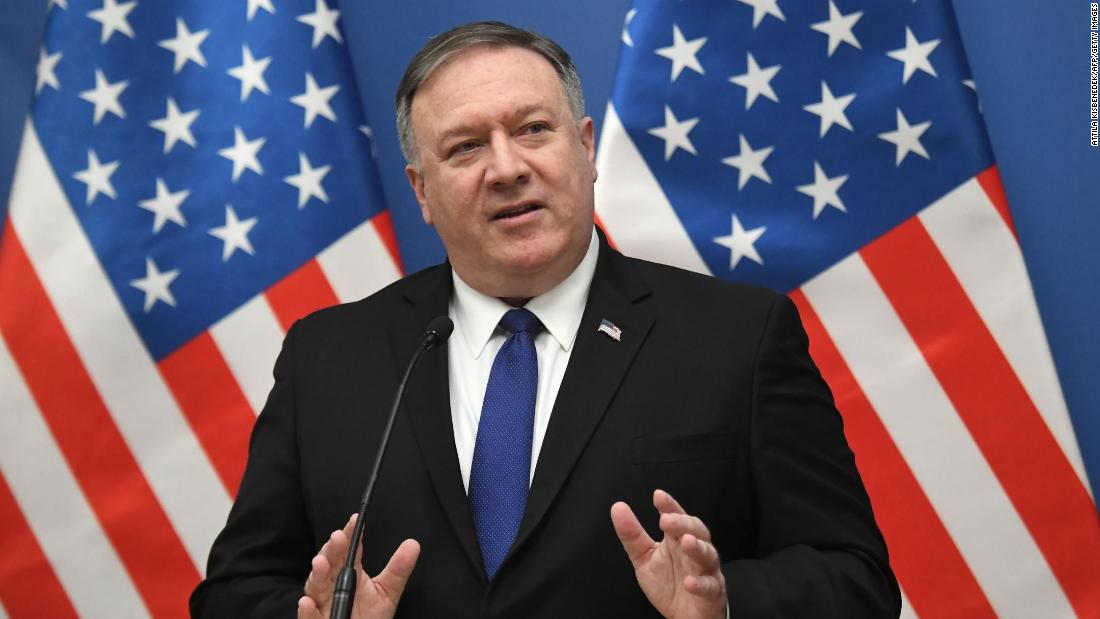 Rep. Tom Malinowski, a former Deputy Secretary of State for Democracy, Human Rights and Labor, asked Pompeo whether the North Korean leader was responsible for the country's workplaces and the death of his uncle and half-brother.
To each of these questions Pompeo replied: "He is the country's leader."
The New Jersey Democrat then asked if Kim "was responsible for the decision not to let Otto Warmbier come home before he was dead."
North Korea released Warmbier in June 2017 after more than one year's imprisonment. He returned to the United States in coma, blind and deaf. He never regained consciousness and died days later at the age of 22. US officials accused North Korea of ​​brain damage leading to his death.
Pompeo postponed for comments by President Donald Trump, who after his second summit with Kim said he did not hold him responsible for Warmbi's death.
"He made this statement. We all know that the North Korean regime was responsible for the tragedy found Place in Otto Warmbier, I've met that family, I know these people, I love them deeply, they suffer greatly, "said Pompeo.
The Warmbier family challenged Trump in a statement saying: "Kim and his evil regime are responsible for the death of our son Otto & # 39; Kim and his evil regime are responsible for unimaginable cruelty and inhumanity. No excuses or lavish praise can change it."
After this line o I questioned, Malinowski asked twice about Pompeo "what is there to suffer" about Kim. The State Secretary told him not to "make it a political football".
"It's inappropriate. It's inappropriate to do," he said.
Malinowski also questioned why the president's love for Kim was "a sufficient reason to cancel or not to pursue sanctions against companies that help his nuclear program."
Trump tweeted last week that he had withdrawn "Further Big Sanctions" in North Korea – spark a lot of confusion over what Trump's sanctions had referred to and what policy implications would be. The White House declined to offer details and said only that Trump "likes President Kim and he does not believe these sanctions will be necessary."
Pompeo did not respond directly to Malinowski's question. He claimed that "there have been more sanctions imposed by this administration with a global coalition than ever in the history of the world."
"We will continue to enforce UN Security Council resolutions and do our best to encourage any nation in the world to do so," Pompeo continued. "I just wanted the previous administration to do the same."
"Yes it did," received Malinowski.
Source link