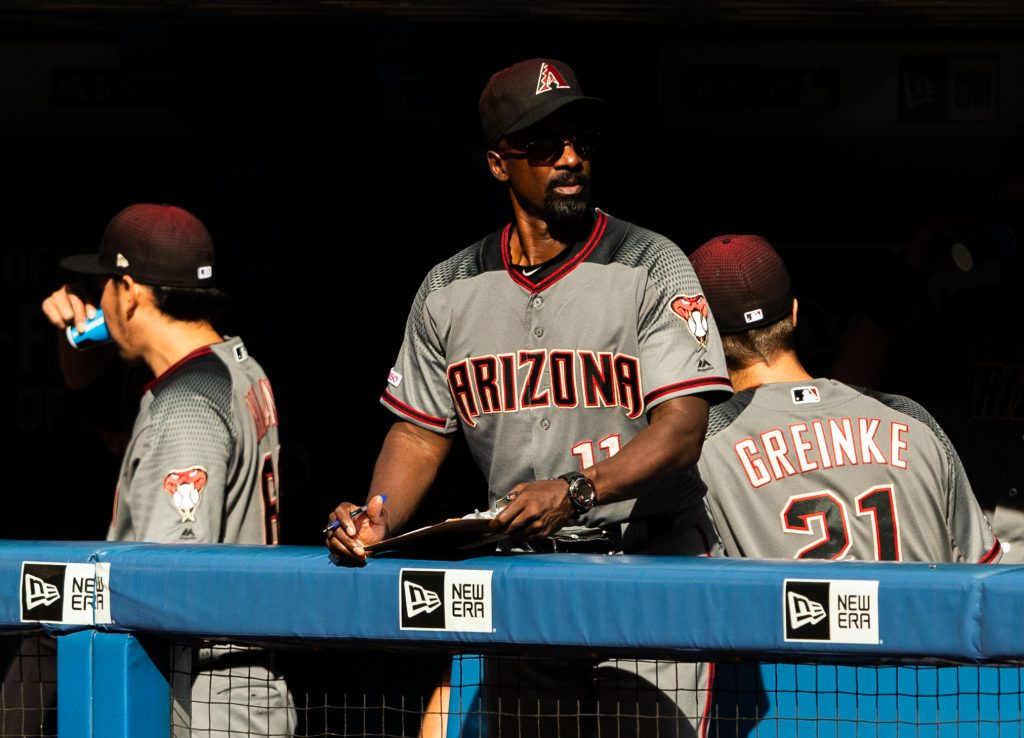 17:05: General Manager Mike Hazen reiterated the organization's belief in Lovullo and told Bob Nightengale of USA Today (Twitter link) that he "still (feels) like Torey is the right person to lead these guys and fix this ship and bring us back to where we're going."
16:13: Diamondbacks announced this afternoon that they have parted ways with hitting coach Darnell Coles and assistant-hitting coach Eric Hinske. To replace them, the club has promoted Rick Short, who had hit coach with their Triple-A affiliate in Reno, and run production coordinator Drew Hedman. Short and Hedman will serve as co-hit coaches.
Coles and Hinske were both hired during the 201
8-19 season. In each of the two plus seasons since, the D-Backs have run an offense below average. Clearly, it's hard to tell to what extent the blame for this should fall on the coaching staff versus the players, but the organization apparently decided it was time to bring in a few new voices.
Given how disastrous this season has been, it's not hard to see why the club is shaking things up. The Diamondbacks have the league's worst record of 20-43, and they are currently in the middle of a 19-game road loss streak, a mark that is three games shy of a record from all time. The lineup is not the only reason for that level of uselessness, but it has not been a strength either. Diamondbacks hitters have a cumulative .238 / .312 / .394 slash, exclusive pitcher. The resulting 94 wRC + places them only twenty-two among the league's thirty clubs in park-adjusted offense.
Short, who appeared in eleven MLB games as a player with the 2005 Nationals, has spent the last decade in the Arizona organization as a scout and minor league coach. Hedman, who had previously coached at the amateur level, was hired by D-Backs as a scout in 2018. He was promoted to head production coordinator the following year. David Laurila of FanGraphs examined Hedman's rapid rise in April last year.
The firing of Coles and Hinske will only increase speculation about manager Torey Lovullo's future. The fifth-year skipper is in the final year of his current contract, and the team's terrible performance over the last two seasons has led some fans to suggest that Lovullo's job may be in jeopardy. The front office continues to hold on to him, with CEO Derrick Hall telling reporters last month that Lovullo was "not the problem" with the organization (via Nick Piecoro of the Arizona Republic). However, the team's tailspin has only intensified since then.