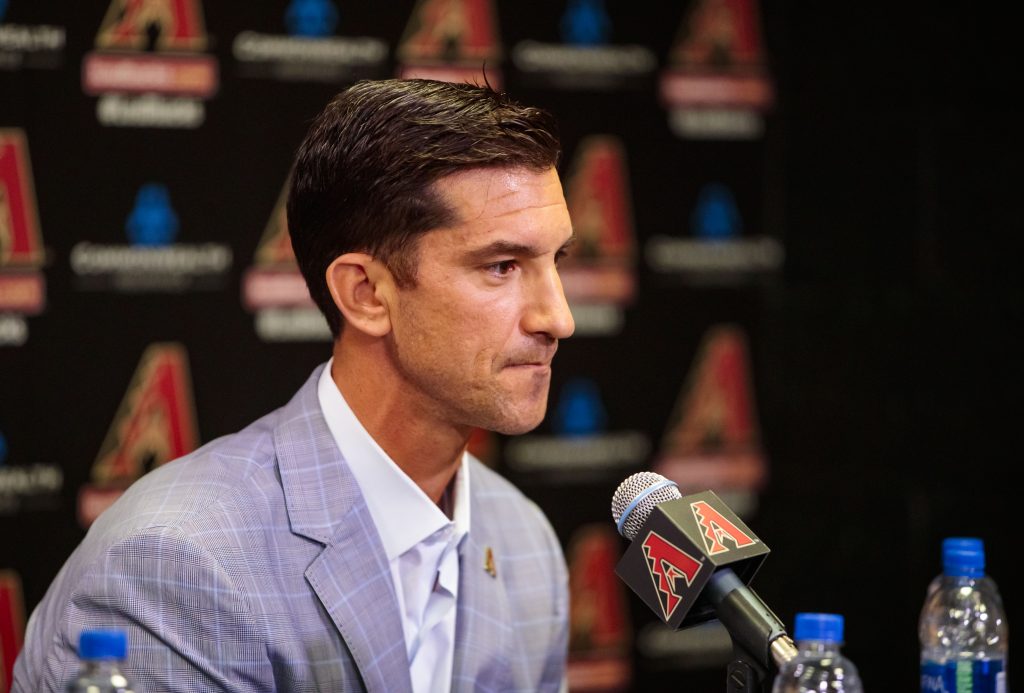 Diamondbacks announced that Vice President and General Manager Mike Hazen is taking a "physical leave" from the team. Assistant GM Amiel Sawdaye takes over the day-to-day baseball operation, with Hazen consulting regularly.
Sawdaye has been one of Hazen's primary lieutenants throughout their time in Arizona. The pair worked together in the Red Sox front office, and Sawdaye followed Hazen to the desert less than two weeks after the latter was hired as Diamondback's general manager. Sawdaye has long been considered a potential future GM, and he was among the finalists for the Angels job that went to Perry Minasian last winter.
Hazen's wife Nicole has struggled with brain cancer, notes Nick Piecoro of the Republic of Arizona. The team did not specify whether that is why Hazen stepped down from day-to-day operations at this time. No expected timetable was given for his return, although there will certainly be further updates from the organization in the near future. MLBTR sends our best wishes to the Hazen family.