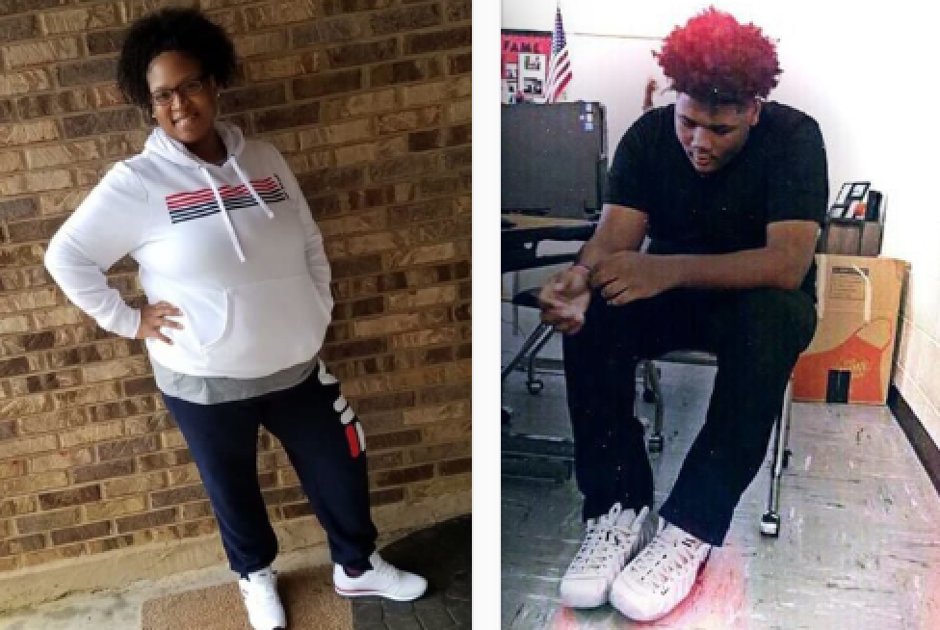 STOCKBRIDGE – Like the rain, the outcome was chilling.
It had been almost six hours since a loud blast, either from tear gas or a flashing grenade, shook the quiet Eagles Ridge subdivision, a blast followed by gunfire.
A couple of hours later, more gunfire, then an eerie quiet.
At about 2 am, a Georgia State patrol armored SWAT vehicle outfitted with a ram rolled up the crowded one-lane street. Officers directed neighbors to back to driveways through law enforcement crews.
Henry County Police spokesman Capt. Joey Smith emerged about an hour later. "It's all bad," he said.
In the garage, probably dead since Thursday morning, Sandra Renee White, 39, was a registered nurse who today would have had a baby shower for her son. In a Facebook post, White said the baby was due about April 29.
In an upstairs bedroom, Sandra's 1
6-year-old son, Arkeyvion White, and junior varsity football player at Dutchtown High School, lay dead.
In the same room, dead of what police said was an apparently self-inflicted gunshot wound, was the gunman, Anthony Tony Bailey Jr. of Atlanta, the father of Sandra's baby and a convicted felon who served two years in prison for aggravated assault.
White's Facebook page hints at a woman who was done with her relationship, looking forward to her new child and thanking friends for baby gifts and blue cupcakes
On March 29, she wrote, "Best co-workers ever," wrote White. "Thank you Tiffany. The cupcakes were amazing. "
About a week before the shooting, White wrote," I have a new phone and half of my numbers didn't transfer over. "
April 3, the day before the shooting, she wrote, "You should be with a person you can grow with. Not with someone that doesn't have any goals in life. Life is too short to be unhappy everyday! Every one has just not meant to be. "
Friends and relatives applauded what would be final public words on the subject.
After the SWAT teams and news vans left, and after the sun came up again, investigators continued to fight over the gruesome scene while messages of sympathy began to pour in.
Henry County District Attorney Darius Pattillo said, "Our hearts go out to the families of those who tragically lost their lives Yesterday and who were injured. We also have the law enforcement community for the good and professionalism they exhibited yesterday. "
At a press conference, Mark Amerman's police chief told about two dozen journalists who fired just one round during the entire incident. The gunfire that could be heard during the standoff, police said, was all Bailey, who they described as "angry" during negotiations.
"We had no contact with (Arkeyvion Smith)," Capt. Smith told reporters immediately after the standoff ended. "We were trying to get information from the gunman to confirm that the 16-year-old was safe, but he wouldn't do that."
The HCPD officers who initially responded to the home were identified as Taylor Webb Officer, who was shot in the chest and hip, and Officer Keagan Meritt, who was shot in the hand. Both officers' injuries are non-life threatening.