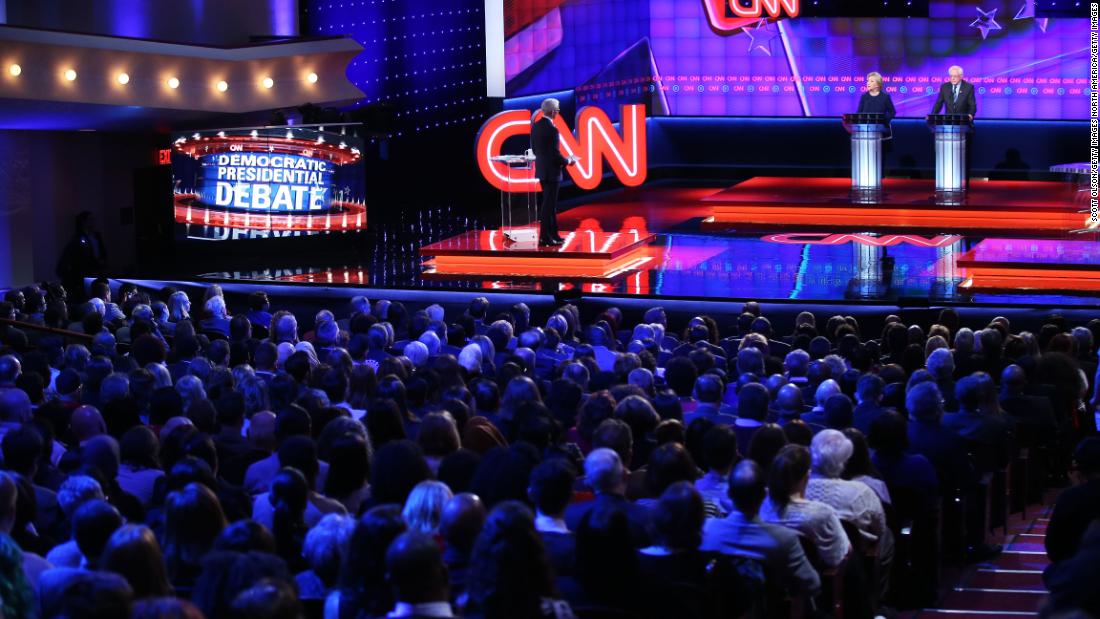 Dana Bash, Don Lemon and Jake Tapper will moderate the Democratic National Committee-sanctioned debates on two nights, July 30-31, from Detroit, said a network spokesperson. Both nights will air live exclusively on CNN and CNN and Español. The debates will also be simulcast on CNN International.
CNN's Debates will also be live without requiring log-in to a cable provider, exclusively to CNN.com, CNN's apps for iOS and Android and via CNNgo apps for Apple TV, Roku, Amazon Fire, Chromecast, and Android TV.
The draw to determine the lineup for each night will air live on July 18 in the 8 pm ET hour on CNN, said the network spokesperson, who noted additional details of the draw will be released in the coming days.
More than 20 Democratic candidates are for their party's presidential nomination, but pre-established qualifying rules only only 20 candidates, split across two nights, are eligible to participate. Candidates must either register 1
% support in three qualified polls or have 65,000 unique donors to their campaign, with a minimum of 200 different donors per state in at least 20 states to qualify.
July debates will be announced by the DNC and CNN on the evening of July 17. The draw to determine placement will occur the next night.
As the race for the Democratic nomination tightens, the debate offers the presidential hopefuls a chance to make their case to a fixed national television audience and engage directly with their opponents.
The fight to take on President Donald Trump in 2020 tightened significantly following June's Democratic presidential debates hero in Miami and hosted by NBC. Former Vice President Joe Biden's lead over the field shrunk to narrow 5 points, and Sens. Kamala Harris of California and Elizabeth Warren of Massachusetts made steep gains, according to a CNN poll conducted by SSRS.
Harris, who dominated the second night of the first debate and criticized Biden on race and school busing, is surging Both nationally and in Iowa, according to two post-debate polls.
The debate will come shorty after Robert Mueller is expected to testify publicly before the House Judiciary and Intelligence Committees. Mueller, special counsel for the Justice Department and former director of the FBI, delivered a report to DOJ after spending nearly two years investigating Russian interference in the 2016 election.
Mueller's highly anticipated testimony comes as an increasing number of lawmakers, including some 2020 candidates are calling for an impeachment inquiry to begin with the President. Democracy is split on how to handle the issue, with House Speaker Nancy Pelosi opposing impeachment proceedings but an outspoken progressive bloc of the party calling for a stance to be taken against Trump.
The CNN debate brings the Democratic candidates to the battleground state of Michigan, which Trump won in 2016.
A total of 12 presidential primary debates are planned during the 2020 election cycle. Six debates will be held in 2019, and the other six will be held in 2020.
Source link