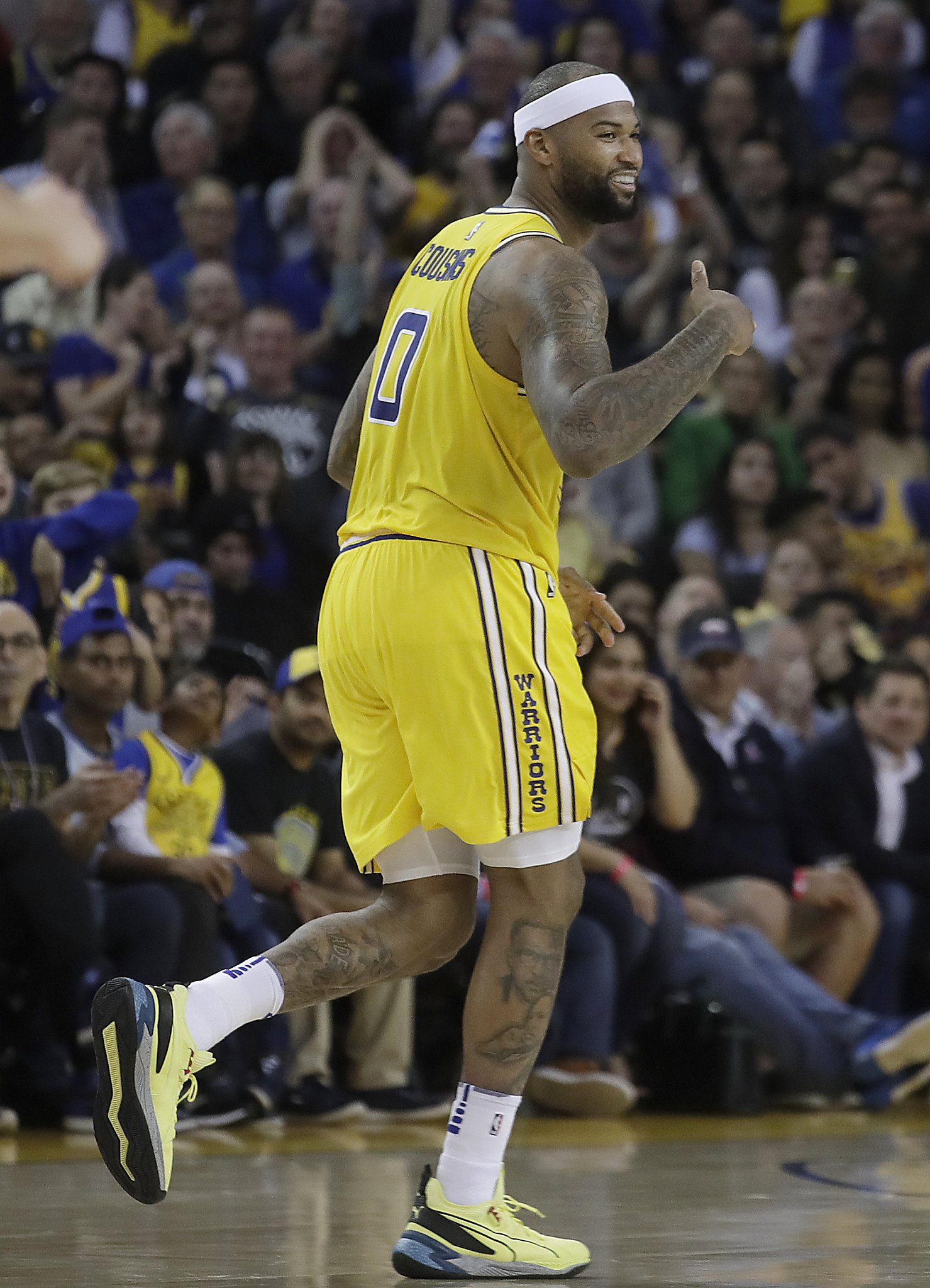 Photo: Jeff Chiu, Associated Press
                                                    
Golden State Warriors center DeMarcus Cousins ​​was ruled out of Game 2 of the team's opening round playoff series against the Los Angeles Clippers after suffering a quad injury in the first quarter.
Cousins ​​deflected on the pass from the Clippers' Danilo Gallinari and tried to run the ball down on the other side of the court, but lost his footing and came down hard on the ground.
He left the court for a while before limping off and entering the Warriors' locker room
The Warriors announced shortly afterwards that Cousins ​​would not return to the game and will get an MRI sometime in the next 24 hours.
MORE WARRIORS: Klay Thompson endearingly lists all the things the Warriors enjoy
This story is developing. It will be updated as more information is available
Eric Ting is an SFGATE staff writer. Email receiving at eric.ting@sfgate.com and follow him on Twitter
Starting receiving breaking news emails on floods, wildfires, civil emergencies, riots, national breaking news, Amber Alerts, weather emergencies, and other critical events with the SFGATE breaking news email. Click here to make sure you get the news.