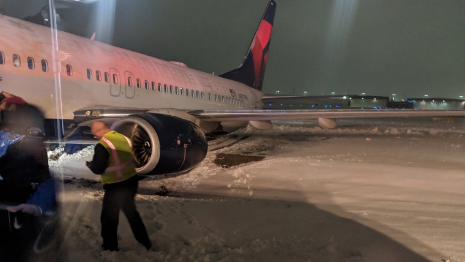 Hebron, Ky. –
Crews were called to the taxiway at Cincinnati / Northern Kentucky International Airport after a Delta aircraft worn out of the sidewalk on Sunday.
The incident occurred around kl. 6.00
Airport officials said that a plane coming in from Las Vegas landed and then left the taxiway sidewalk on the way to the terminal.
Airport officials said no injuries were reported and all passengers planned the plane and were taken to the terminal.
The airport is still open and operational, and no emergency was declared, officials said.
See the latest weather conditions and closures here.
AlertMe
Source link