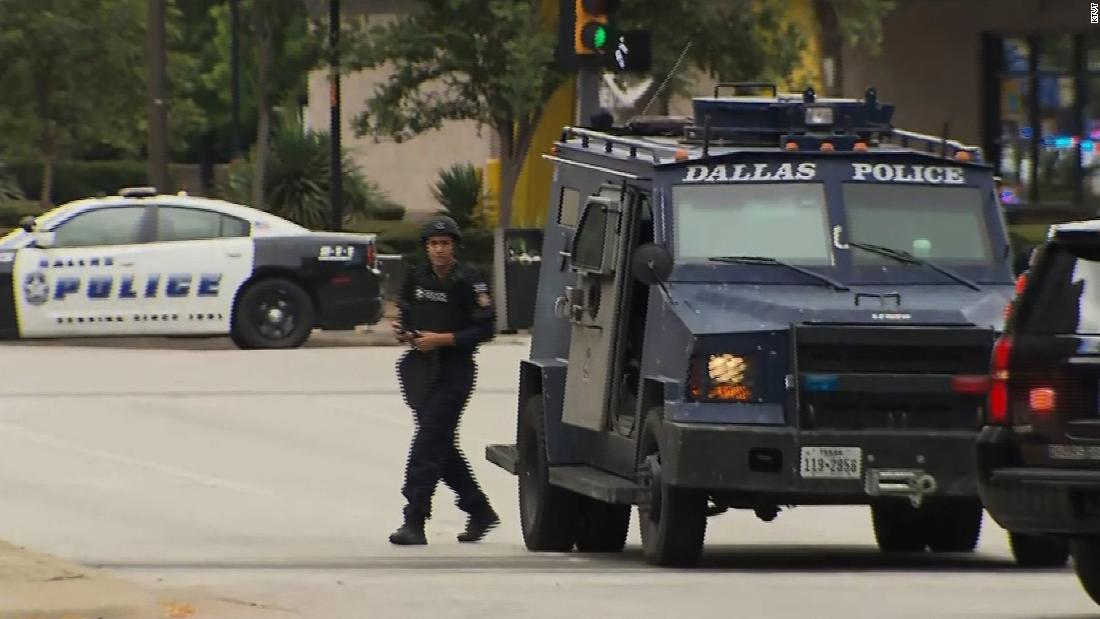 No officers or other citizens were injured, police said, and the suspect was transported to a hospital.
The police also said the bomb crew is preparing to make a controlled explosion of the suspect's vehicle.
A witness told CNN affiliate KTVT that he entered the federal house in Dallas when a group of people ran and he heard about 10 to 15 shots in quick succession. The witness, Don Miles, said he turned and ran across the street for safety.
"It was just a whole lot of shots on the way," Miles said. "It scared me to death."
Source link