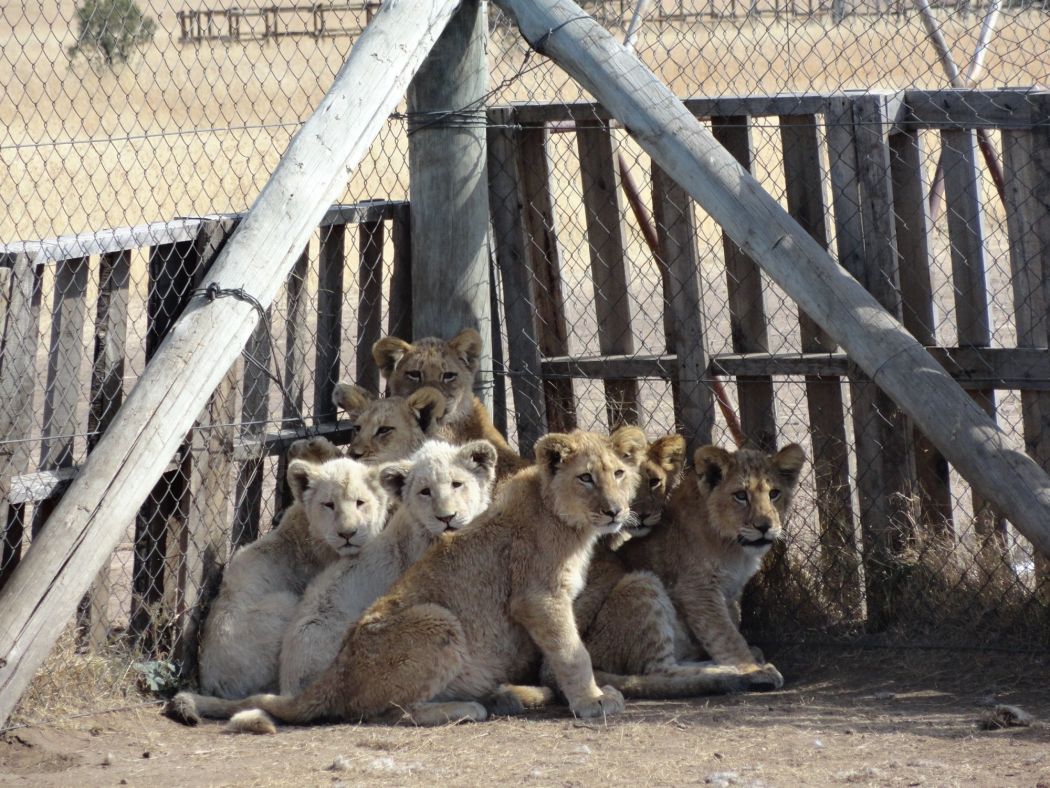 A study conducted on welfare conservation World animal protection has revealed the terrible conditions that thousands of large cats – mostly lions and tigers – are forced to endure in industrial parks in South Africa and Asia.
These cats are bred and killed for their body parts – including bones and blood – to meet the ever-increasing demand for traditional medicine in countries such as China and Vietnam.
Body parts are transformed into all kinds of products, including wines, capsules, gels and balms, which are considered beneficial in the treatment of everything from arthritis to meningitis.
According to a report titled "Trading Cruelty: How Captivity Big Cat Breeder Burns the Traditional Asian Medicine Industry", these animals are forced to endure various forms of cruelty before being killed.
For example. saw the researchers facilities in China, where over a thousand large cats were kept in small enclosures and cages.
"Many were clearly exhausted with their ribs and backs very visible," the authors wrote in the report. "The cruel, restrictive conditions caused the animals such distress that many were pacing backwards and forwards in their shocking little cabinet for hours, while others were seen self-damaging.
"Pacing and self-injury ̵
1; usually the bite of limbs and tails – on large cats is abnormal behavior," the authors said. "They are reactions to confinement and stress that do not occur in nature, where lions and tigers can roam freely on territories than can vary from 7-100 kilometers."
In sharp contrast, some of the cabinets that the team then measured only 13 at 23 feet. In addition, these kinds of facilities only gave the smallest amounts of food and water to cats to survive before reaching the right age to be killed.
In places like South Africa, scientists saw how lion and tiger cubs are used for tourist entertainment before being sold to parts. Cubs – farmed or sometimes shaken by their mothers in nature – are often bred on petting zoos where they are used as an attraction. In addition, juvenile lions are sometimes used in "walking with lion" tourist experiences. They can then be sent to facilities where they are hunted for sports.
"South African lion farms often offer lion cubic handling and go to tourists," the authors wrote. "But trophy hunting is their main business where they charge $ 12,000-15,000 a kill. As hunters are usually only interested in lion heads, farms can make extra profits by selling the body to exporters" under South Africa's unique "skeletal quota" system.
"In Thailand, many tiger breeding facilities also offer tourist experiences with the animals," the authors wrote. "These include cub feeding, petting and tiger shows that cause the animals enormous stress through forced interactions with hundreds of people daily. Young tigers are mostly used for tourist interactions and the fate of the adults is unclear. But cases of illegal tiger product trade from Thailand suggest a link to the traditional medicine or luxury product trade. "
Since there is such a demand for traditional Asian medicine, there are increasing numbers of large cats in fast-growing facilities where women are forced to produce many more kids than they would in nature.
Inbreeding is common in these plants, leading to lions and tigers being born with abnormalities such as missing limbs, painfully deformed feet, legs and faces, vision, hearing and breathing problems. The researchers even noticed that some kids were still born.
In addition, "early separations performed by speed breeders cause great distress to both mothers and young people," the authors wrote. "In the wild, cubs will usually stay with their mother for up to two years, but in breeding facilities the kids are removed from their mothers within the first couple of days or weeks. The breeding cycle then starts again. Sriracha Zoo in Thailand proudly stated that they achieved birth rates World Wildlife and Veterinary Counselor Jan Schmidt-Burbach said in a statement: "Does the life of the animals mean nothing at all? These big cats are used to greed and money, and they suffer immensely in each step of their lives. "