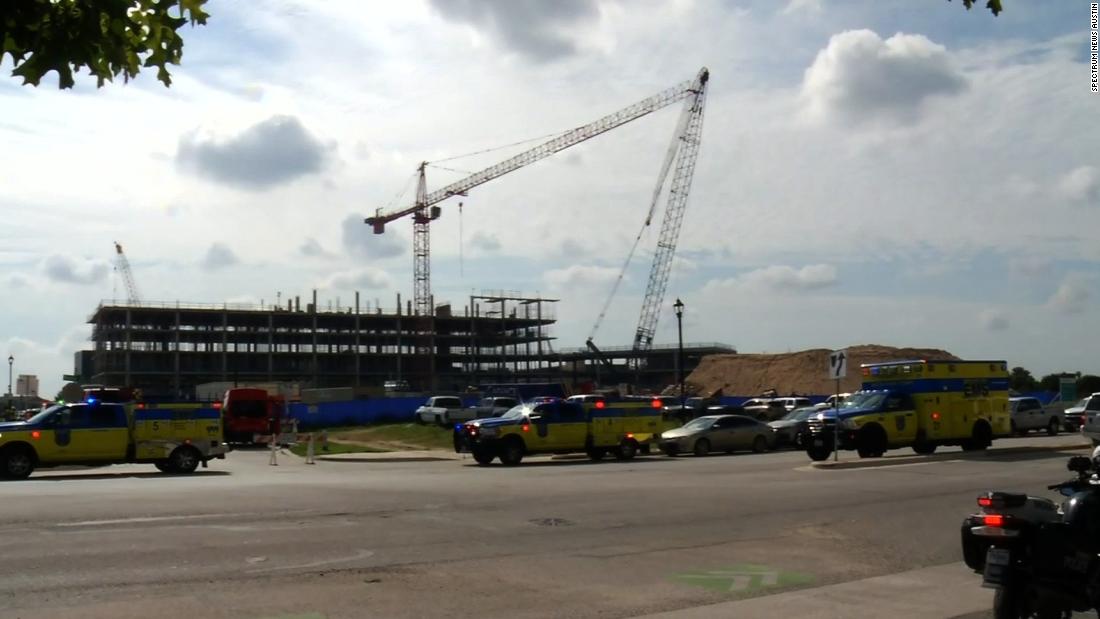 Sixteen victims were transported to hospitals with non-life-threatening injuries, ATCEMS spokesman Captain Darren Noak told reporters.
He described it as a "crane vs. crane incident that occurred on a construction site." There was no structural collapse as the agency originally reported, he said.
Although his agency tweeted that rescue teams were trying to reach a crane operator, Noak said there was no rescue operation underway.
A crane driver was still at the scene, he said.
It is Noah's understanding that all the wounded were working on the construction site, he said.
Eight ambulances responded to the scene and the incident is still under investigation, he said.
The incident was reported around 1
0:38 (11:38 ET), ATCEMS tweeted.
The collision came in the Mueller community of northeast Austin. There is a park, children's hospital, apartment complex and shopping center in the area.
Source link