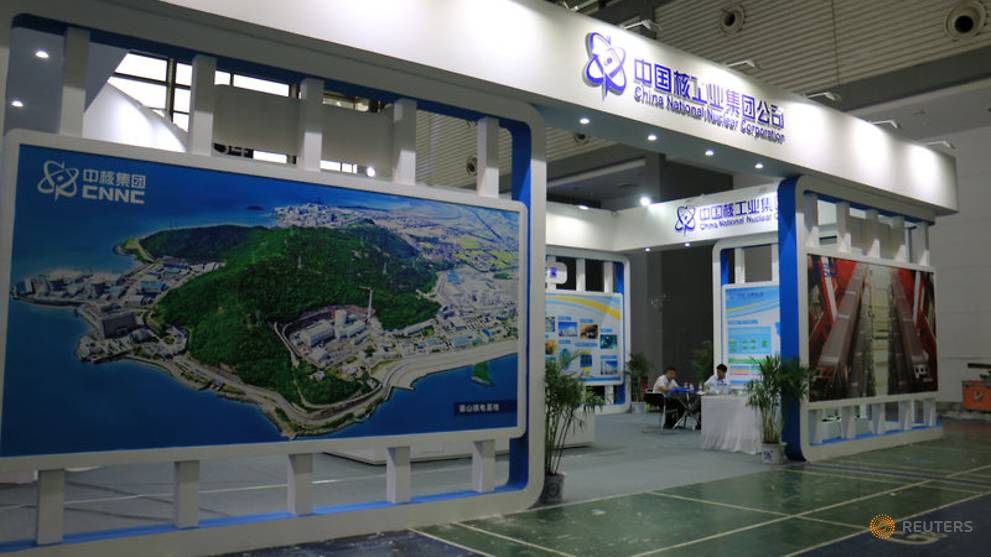 BEIJING: China will be able to build six to eight nuclear reactors a year if project approval processes return to normal as expected in the near future, the chairman of the state-owned China National Nuclear Corporation (CNNC) said on Monday ( Apr 1)
"That should be enough to meet our country's 2030 development plans," Yu Jianfeng said, speaking on the sidelines of an industry conference.
China did not approve any new conventional nuclear projects for three years before giving the node to two new reactor complexes in southeast China earlier this year.
China originally planned to put 58 gigawatts of nuclear power into operation by 2020, with another 30 GW under construction. Total capacity stood at 46 GW by the end of last year, with 11 GW still being built.
But the slowdown means it is unlikely to meet its 2020 goals, and industry executives have been calling on the state to accelerate the approval process in order to achieve that 2030 energy, climate and pollution targets can be achieved
China aims to raise the share of non-fossil fuels to 20 per cent or its total energy mix by 2030, up from 15 per cent in 2020. It also aims to bring greenhouse gas emissions to a peak at around the end of the next decade