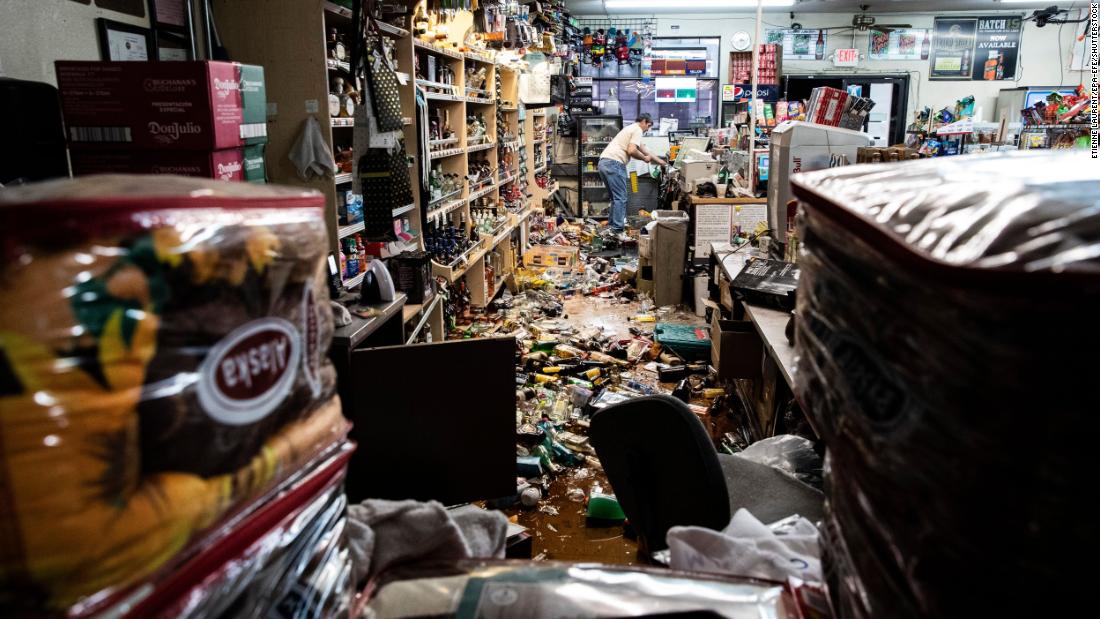 Thursday's and Friday's quakes were so powerful, they were buildings, cracked streets and foundations, and caused fire outbreaks and gas leaks.
How did no one see this coming? Well, scientists say they have no way of predicting earthquakes. The US Geological Survey says its scientists can only calculate the probability that a significant earthquake will occur in a specific area within a number of years.
Here are other earthquake facts from the USGS:
That does not mean it knows and earthquake is coming.
According to the Seismological Society of America, there is no strong evidence behind the claim that cats, dogs and other animals go crazy before and earthquake.
A report by the society reviewed nearly 200 publications referring to abnormal animal behavior before quakes and notes the animals 'strange behaviors occurred' anywhere from seconds to months prior to the earthquakes, and at distances from a few to hundreds of kilometers from the earthquake origins. "
And without long-term data and observations of animals, researchers are not sure whether the unusual behaviors relate to earthquakes or some other kind of chance in the animals' populations.