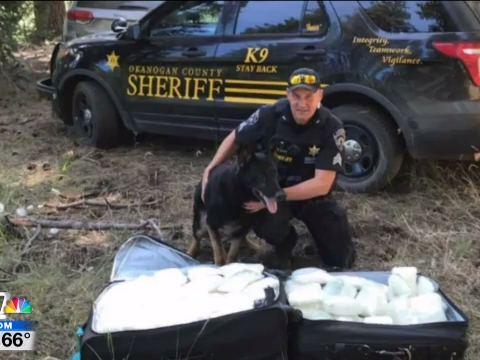 MAZAMA, Wash. – A smuggling study in the Okanogan National Forest ended with the discovery of 186 pounds of methamphetamine.

The unit in Okanogan County Sheriff Office K9 assisted Homeland Security with the survey on Monday, June 17.

Sergeant Gene Davis and his K9 partner Gunner sought an area of ​​the national forest near the city of Mazama . They found two suitcases full of methamphetamine, whose street value is estimated to be approx. $ 1

million.