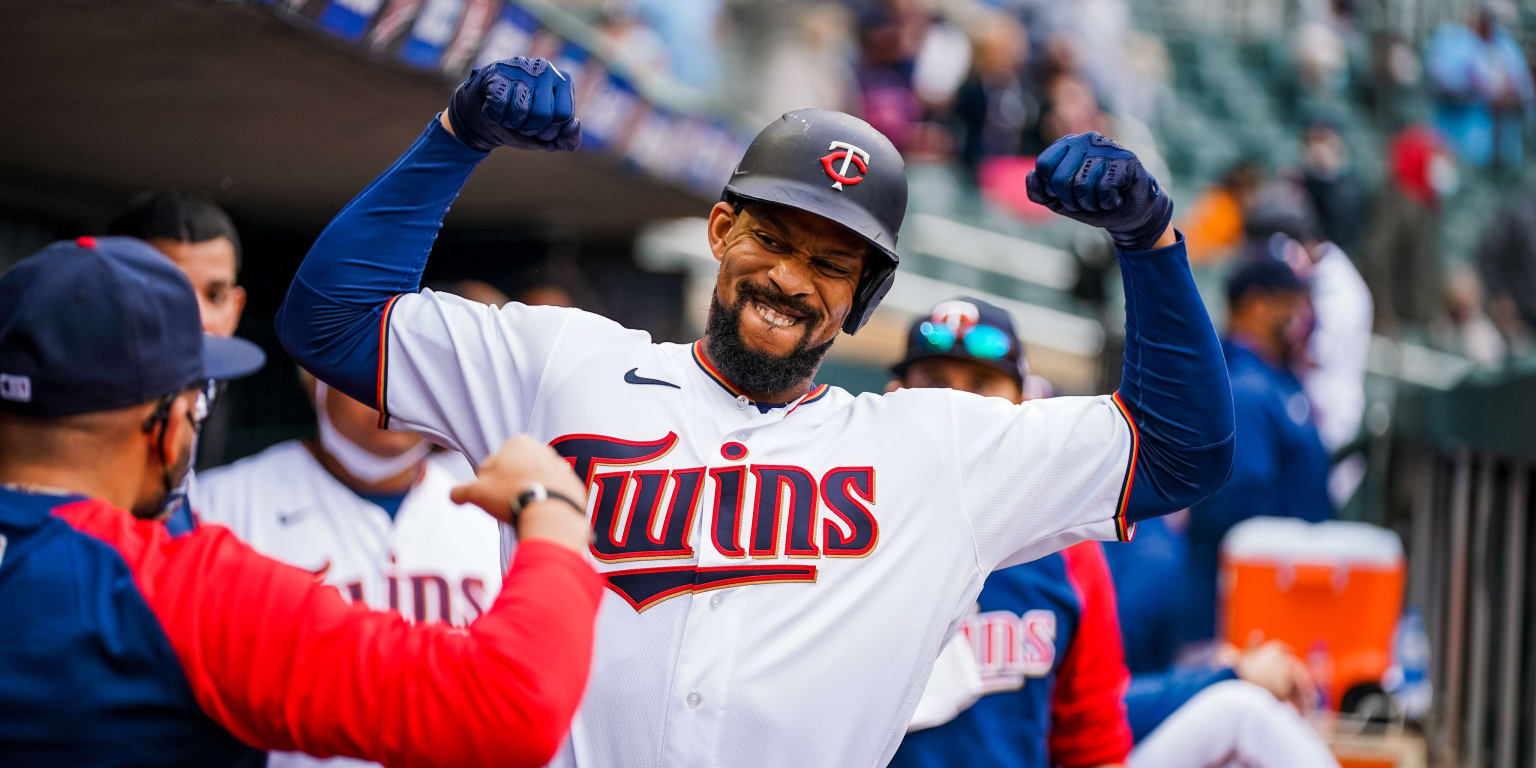 MEMORY POLICE – Twins 2020 season-long battles against left-handed pitchers were among the more confusing developments from a team that boasted like Mitch Garver, Nelson Cruz, Josh Donaldson and Miguel Sanó in the middle of a lineup that returned most of its core from "Bomba" Squad "from '19, which left the smoldering ruins of southern paws strewn in the wake.
Minnesota finally found its mojo against a left-hander again Thursday – and it was a sight to behold.
The South Paw in question was Seattle sling leader Marco Gonzales, and the twins gave him two big hits on a three-run homer by Garver and a solo explosion by a red-hot Byron Buxton who finished with three hits and dropped a triple shy of cycling when Minnesota won to a 1
0-2 victory over the Mariners in front of a sold-out crowd of 9,675 in its home opener at Target Field.
"It felt like there were a lot of people in the stands. I'm honest with you and for us to go out there and play a nice ball game for them makes it even better, "said manager Rocco Baldelli.
Gonzales was tagged for seven earned races, marking only the second time since the start of the 2020 season that the twins stacked more than four runs against a left-handed. The Twins had gone from an MLB-leading .872 team OPS against leftists in '19 to a .658 team OPS against southpaws in '20 and placed 27th in MLB.
Even as the injured Donaldson (right hoarding strain) remained out of the lineup, right-handed bats – old and new – made a big impact in the race, much more in line with what Baldelli expects from the extreme right-handed bias in his starting lineups against leftists. Kyle Garlick totaled two more hits, including an RBI double, while Buxton scored two runs, Garver swung a few extra-base hits and Andrelton Simmons picked up three strokes.
Buxton's warm start has more than made up for the temporary loss of Donaldson's bats. The midfielder is the first player in Twins history with extra base hits in each of his first six games in a season. In fact, his first seven hits in 2021 went for extra bases – including four homers and three doubles – before his sixth inning single broke the streak.
Fans did not seem too disappointed as he did not triple to complete the cycle, as chants of "MVP! MVP! "Rained down on Buxton all afternoon.
"I have worked a little harder in the cage to work a little more on my routine and trust that the process of what I am working on in the cage needs to be translated into the field," Buxton said. "It's a growth process, but things are starting to come together."
Equally important is the production from Garver, whose regression from the Silver Slugger Award winner in 2019 to a .511 OPS in '20 when he struggled with an oblique injury certainly did not help the twins' fight against leftists. He started showing flashes from his old self with hard-hitting contact (over 95 mph) on all four bullets he put into play in Thursday's match, including the 106.3 mph homer, which is estimated to be 435 feet to center and a 101.3 mph double, in addition to a few flies to the warning lane.
It's the kind of at-bat that gave Baldelli the confidence to make Garver his favorite leadoff hitter against many leftists – and the twins will continue to place him in prominent positions in these situations.
"[He] has the ability to go out there, have good at-bats, learn from his past at-bats, learn from at-bats that he has had recently, "Baldelli said. "Again, a guy that we really want to trust and need against left-handed pitching, and I think he's comfortable in the role facing those guys, too."
The loss of big right-handed bats like Jonathan Schoop and CJ Cron from the '19 team did not help last season – nor did injuries to Garver and Donaldson. Although Donaldson is not active for now, the twins hope they now have enough right-handed depth to not only survive, but thrive when leftists are on the mound – as will be the case again on Saturday.
"I expect we can consistently issue a group that makes life difficult for left-handed starters," Baldelli said. "It's important to force these left-handers to work to get through the lineup, and I don't think we have any soft spots for them."
Source link