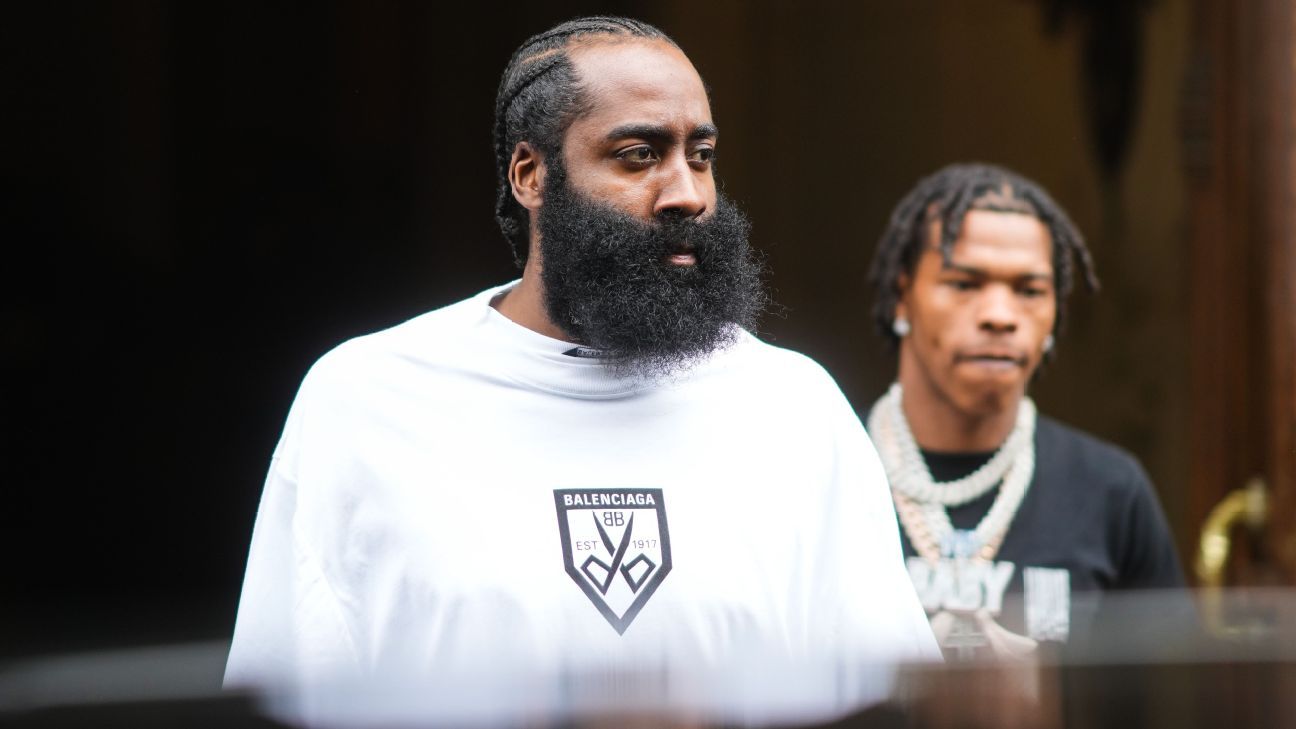 James Harden, in Paris for Fashion Week, was seen on a video with French police on Thursday afternoon, but sources told ESPN that Harden was not arrested and was never taken into custody.
French media reports said the Brooklyn Nets star, seen around Paris with Kanye West and Lil Baby, was on the street when a car was stopped after police smelled cannabis.
Congratulations to the French police incomp️ incompetent people … not even able to recognize James HARDEN pic.twitter.com/YLAeBFdaXk

– cateregardeap (@ TiSoldier971) July 8, 2021
Reports say three people in the car, including Lil Baby, were arrested and taken to a police station in Paris.
The Harden was apparently nearby and tried to intervene and was briefly detained but was released.
Police said they found 20 grams of cannabis, a substance illegal in France, in the car.