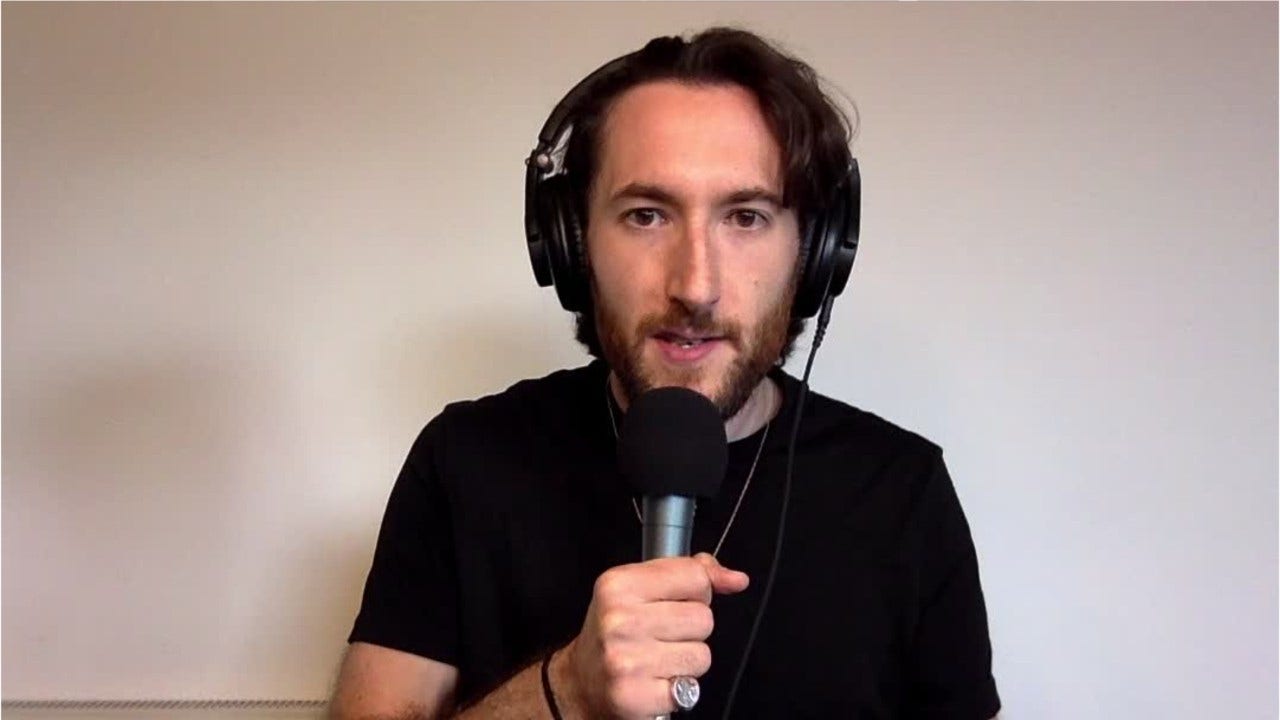 As the Israeli-Palestinian conflict continues to devastate the Middle East, the Western Cultural War has also divided them outside the region on the issue.
Jews everywhere were shocked and abandoned as the world apparently turned a blind eye to a recent rise in anti-Semitic attacks taking place in cities across the United States, Britain and other European countries, British podcaster Daniel Rosenberg tells Fox News. Rosenberg, who has dealt with anti-Semitism all his life, speaks out against what he says is blatant hypocrisy and ignorance.
"We have more rights now than any other point in history. What is becoming more and more clear, however, is that anti-Semitism or anger or hatred of Jews seems to be the last acceptable form of racism,"
; said Rosenberg, who hosts for "The Sod's Law Podcast."
"I now have to tell my three children that there are those who hate them not because of something they did, not because of something they believe in, but just because they are 'the Jew', 'the other ', "he continued.
In a widely circulated clip from one of Rosenberg's recent episodes, the British Jew living in northern Britain blew up all those who remained silent in the midst of the rise in anti-Semitic hate crimes, saying their silence "was like a f. . "
"I work every day with people from all over the world," Rosenberg said in the video posted to his Twitter account, "and I can count on the one hand the number of people who have reached out to check us out or express concern about the rise in anti-Semitism in recent weeks. "
BILL MAHER DEFENDS ISRAEL, RIPS 'LIBERAL MEDIA' AND 'BELLA HADIDS OF THE WORLD'
"The people who are of a mixture of ignorance and a desire to present themselves as a result of this week's trend are completely satisfied with the idea that Jews all over the world live in fear of the communities they have actually helped to build or contributed to for generations "he continued.
Rosenberg, whose family fled Eastern Europe and settled in Britain in the late 1800s, clarified that he was not talking directly about the ongoing conflict in the Middle East, which he called tragic "for everyone involved", but about anti-Semitism directed at Jews in the diaspora, i.e. anywhere in the world outside of Israel.
Over the past two weeks in May, the Anti-Defamation League (ADL) tracked a 75% increase in anti-Semitic incidents in the United States, including cheeky attacks, vandalism, harassment and hate speech.
He attributed this mass hypocrisy to a number of factors, including the common media disruptions, the polarizing nature of contemporary politics, and ignorance.
"There are those who know what they're doing, and then there are those who can be easily led," Rosenberg said.
Last week, Google's diversity manager, Kamau Bobb, left his post after an anti-Semitic blog post from 2007 surfaced, even though he is still in the company.
Similarly, Tala Halawa, a Palestinian journalist for the BBC, is under investigation by the network after tweets were recently brought to light in 2014, using the hashtag "#HitlerWasRight" among a number of other anti-Israel and anti-Semitic posts.
CLICK HERE TO GET THE FOX NEWS APP
Rosenberg cited these cases as examples of how large, influential companies tolerate anti-Semitism in their companies, a bias that bleeds into their work and affects their audiences.
"Almost everyone I know puts a black tile on social media after George Floyd was murdered because it was not only the right thing to do, but it was also the hip thing to do," Rosenberg said. "Standing up against racism against Jews is the right thing to do, but it's certainly not the hip thing to do."
Rosenberg hopes that people will begin to educate themselves and measure their own opinions on these issues.
"When you have a bunch of people waving flags that say 'Kill the Jews,' and they think they're doing it for a just cause, and they'm just wrong because they're poorly educated, that's a problem. that can be resolved. "
"No one can help with any problem the world has. I can not talk about the Jews, the Uighurs, what is going on in Yemen, the Armenians from Artsakh, I can not do it all," he continued.
"But just by picking and choosing the ones that make you feel like you've done a good job or make you feel like you're on the virtue-signal-hype train you're part of the problem, you are not part of the solution. "
Source link