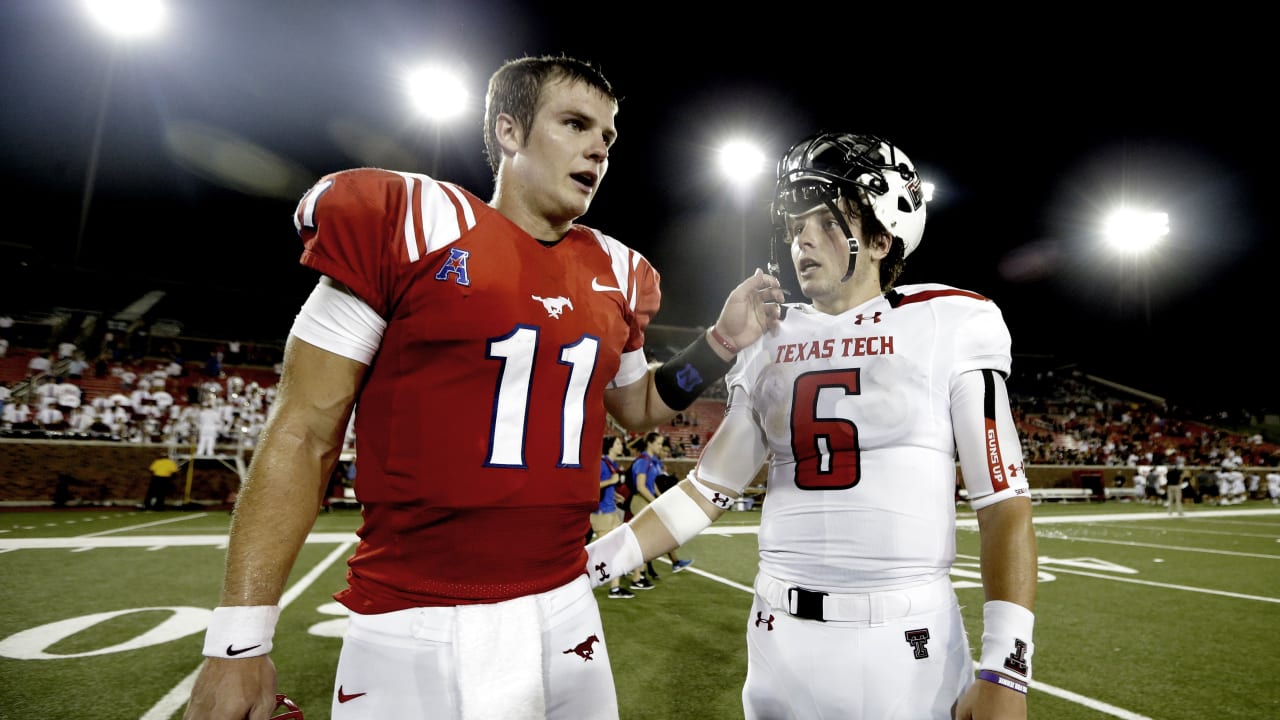 Garrett Gilbert's football life has seen a healthy portion of different uniforms and leagues, but its latest turn will bring him across to a familiar face. [Gilbert] was the face of a rising power in Texas, Lake Travis High School, in 2009. He won Gatorade Football Player of the Year, USA TODAY Offensive Player of the Year and Mr. Texas Football. He was the No. 2 quarterback in ESPN's recruiting rankings for the class, and signed with Texas before eventually transferring to Southern Methodist University.
He has been part of practice squads for the Rams, Patriots, Lions and Raiders, and appeared in one regular season for the Panthers last season. His strongest body of work came in the Alliance of American Football, where he led the league with 2,1
52 passing yards and 13 touchdowns as a member of the Orlando Apollos. He probably would have won the league's Most Valuable Player award had not been for the AAF's abrupt suspension of operations.
Gilbert now goes from lighting up to the Browns, where he'll enter a quarterback room that features another forms Lake Travis star: Baker Mayfield
As Gilbert was finding his footing in Austin (and later, Dallas), Mayfield was working his way up the depth chart back in Lake Travis. He got his chance during his junior year when he stepped in for the injured starter (future SMU signe Collin Lagasse) and promptly led the Cavaliers to a perfect 16-0 mark and state title. He also capped at Gilbert's junior year to Mayfield's senior year that saw the Cavaliers go 86-5 (by MaxPreps.com's records).
Source link