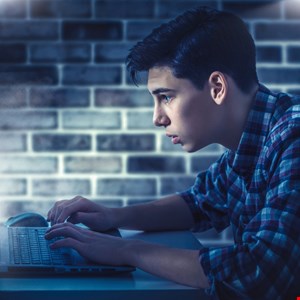 An Australian boy who hacked Apple when he was just 13 did so in an erroneous attempt to get a job at the tech giant, a court heard.
The school's boy, now 17, was guilty of several cybercrime offenses following Apple's hacking in December 2015 and early 2017 and averting internal data, according to local reports.
His actions were reported to the FBI, who subsequently contacted the Australian Federal Police.
The boy's lawyer, Mark Twiggs, told the Adelaide Youth Court that his client is now very annoyed.
"This violation started when my client was 13 years old, a very young age. He had no idea the gravity of the offense and hoped that when it was discovered that he could work on this company," he reportedly said.
"He did not know that this would lead to anything other than a job at the end of it [this] happened in Europe, a similar person was caught and they ended up being hired by the company."
The Magistrate seems to have agreed to put the boy on a $ 500 good behavior bond for nine months.
"He is clearly one who is a gifted person when it comes to information technology, saying that those who have this advantage are gifted do not give them the right to abuse that gift," he said.
"You must stay straight and narrow and use your gifts for good instead of evil."
It is unclear what data the individual stole from Apple, but the company's spokesman confirmed that the incidents were immediately contained and that no customer information w as involved.
Source link