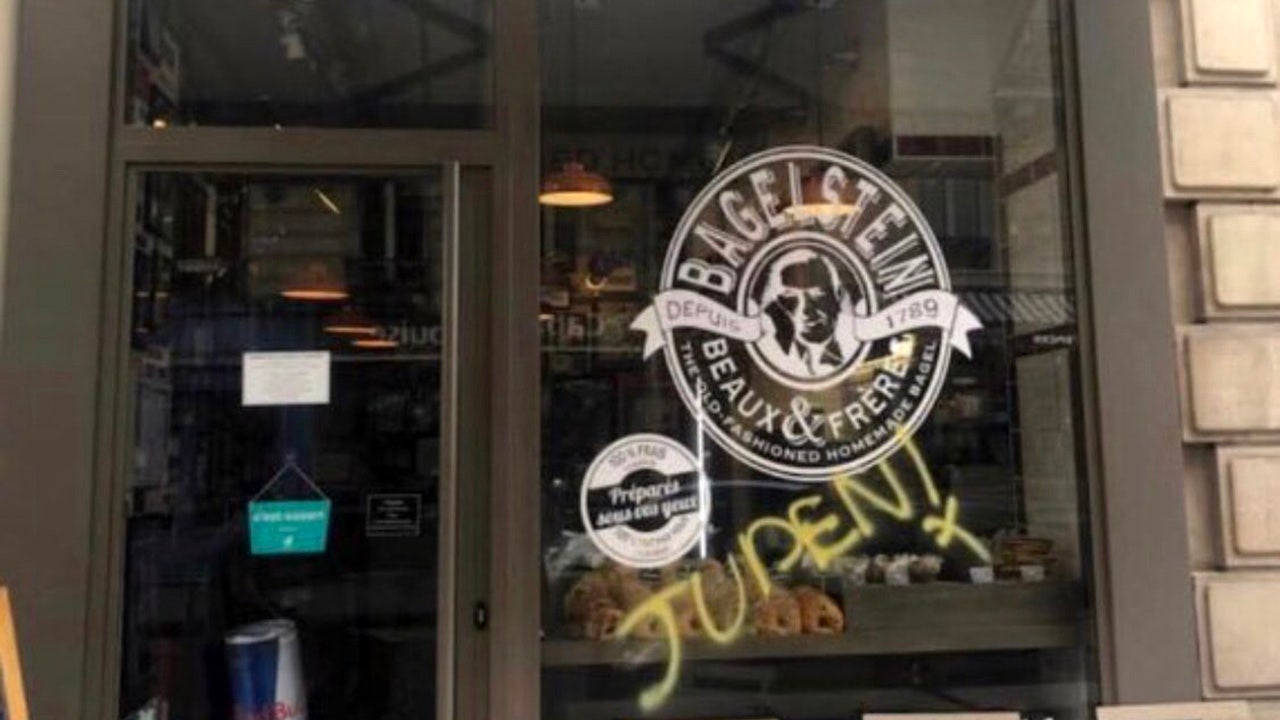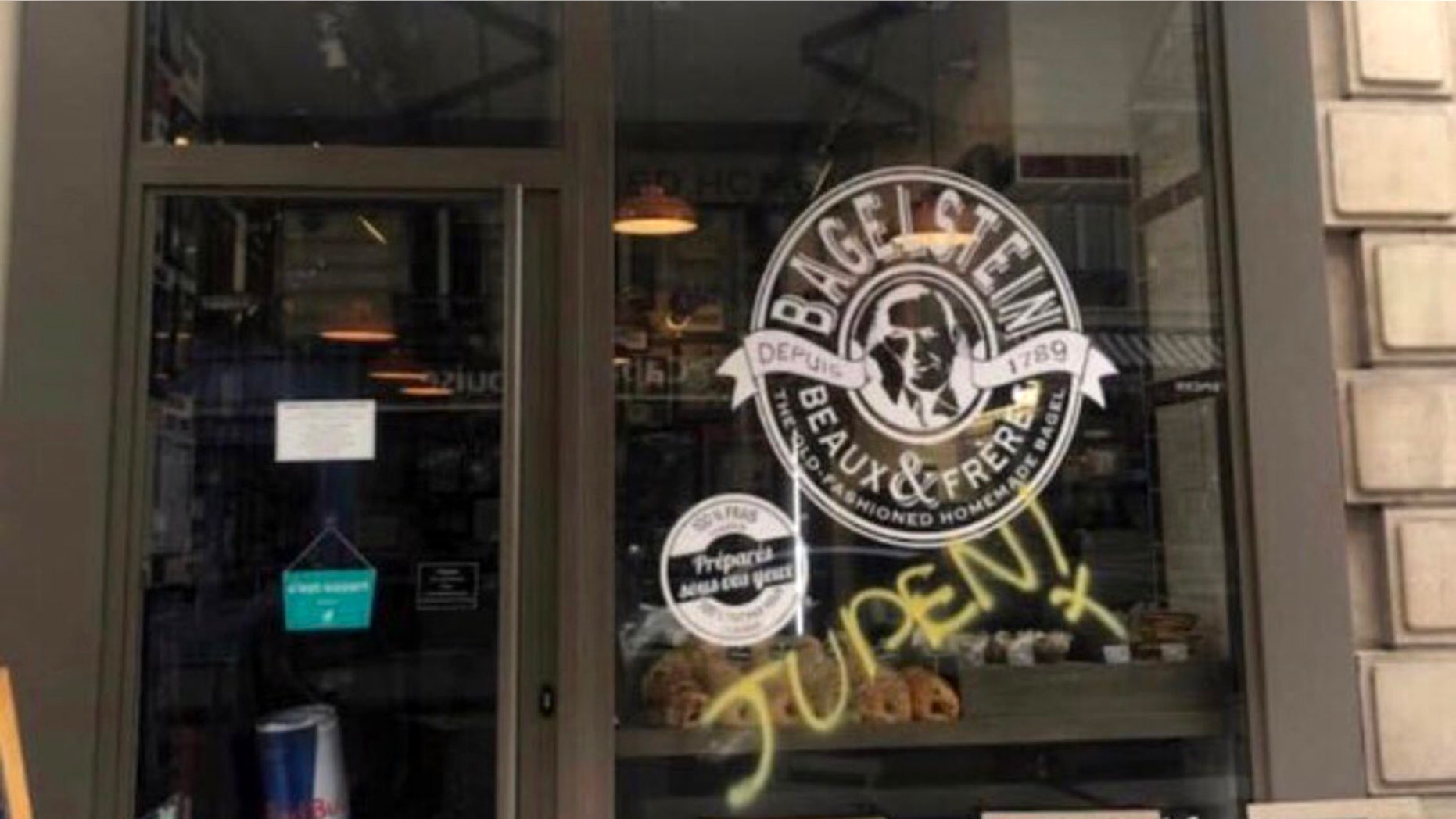 The authorities in Paris have launched a study after anti-Semitic graffiti found Saturday sprayed over a bagel store in the city's ancient Jewish quarter.
The word "Jew", who is German for Jews, was discovered on a window in a Bagelstein chain as anti-government protesters and police forces collided in other parts of the French capital.
"The dirtiest anti-Semitism in the streets of the city of light," Governor Benjamin Griveaux said on Twitter.
PARIS MURDER STOKES FEARS OF RISING ANTI-SEMITISM IN FRANCE, EUROPE
The French league against racism and anti-Semitism showed a photograph of bagel shop graffiti along with a picture of a Berlin store in 1938 Germany that was labeled in a similar way.
The Representative Council of Jewish Institutions in France or CRIF expressed "anger and anger" after the discovery. The group added that it was an "action reminiscent of the darkest hours of history."
ILHAN OMAR RETWEETS, DELETE POST, WHY ANTI-SEMITISM: REPORT
The anti-Semitic vandalism was discovered after a French yellow west protester's hand was torn apart during violent clashes in Paris when protesters tried to storm the French National Assembly in a 13th consecutive week of turmoil.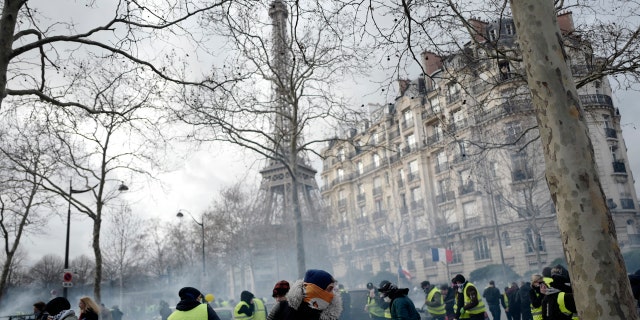 Police said the injured protests lost four fingers when the police went in to stop protesters from breaking the parliament's exterior. While some have questioned whether there was a connection between the demonstrators and graffiti, restaurant owners believe the incident took place hours before the demonstrations began, according to The Local.
CLICK HERE TO FOX NEWS APP [19659005] In the fall, French Prime Minister Edouard Philippe published a 69 percent increase in the number of anti-Semitic actions reported to the police in the first nine months of 2018 over the same period last year.
Despite this year's public effort to fight it, "we are very far from having finished with anti-Semitism", he wrote on Facebook. He expressed particular concern because the general anti-Semitic actions have been declining in recent years.
"Every attack on one of our compatriots because he or she is Jewish resonates as a new broken glass," said the Prime Minister on time, in light of the mass tension of Jews throughout Germany and Austria on November 9, 1938, known as Night of Broken Glass, or Crystal Night. "It is up to every French person to mobilize" for "something: for life together for France's identity, for the values ​​of the Republic."
In 2017, the government reported 311 anti-Semitic acts, from threats to swastikas on Jewish burial sites to physical attacks on people carrying tugs. It was down from 335 the year before, but the number of violent anti-Semitic actions increased along with anti-Muslim and other violent hate crimes.
The Interior Ministry said that part of the recent increase could be attributed to a government strike over the last year to encourage people to report hate crimes, including a new online reporter portal.
Associated Press contributed to this report.