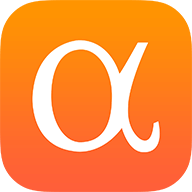 Purchase has spiked into three biotechs who develop treatments for Alzheimer's disease (AD) in apparent response to Biogen and Eisai's decision to fine aducanumab.
Neurotropic (NTRP + 5.1% ): Recently completed in a Phase 2 study evaluating Bryostatin-1 in moderate to severe AD patients. Topline results should be available this summer.
Anavex Life Sciences (AVXL + 3.7% ): A phase 2b / 3 study evaluation of ANAVEX 2-73 in early AD is currently recruiting patients.
ACADIA Pharmaceutical Products (ACAD + 3.7% ): A Phase 2 open-label extension study is evaluating NUPLAZID (pimavanserin) for the treatment of agitation and aggression in AD patients. In November 201
7, it reported results from a phase 2 study in AD psychosis. The experiment met the primary endpoint, but lacked briefly on key secondary goals.