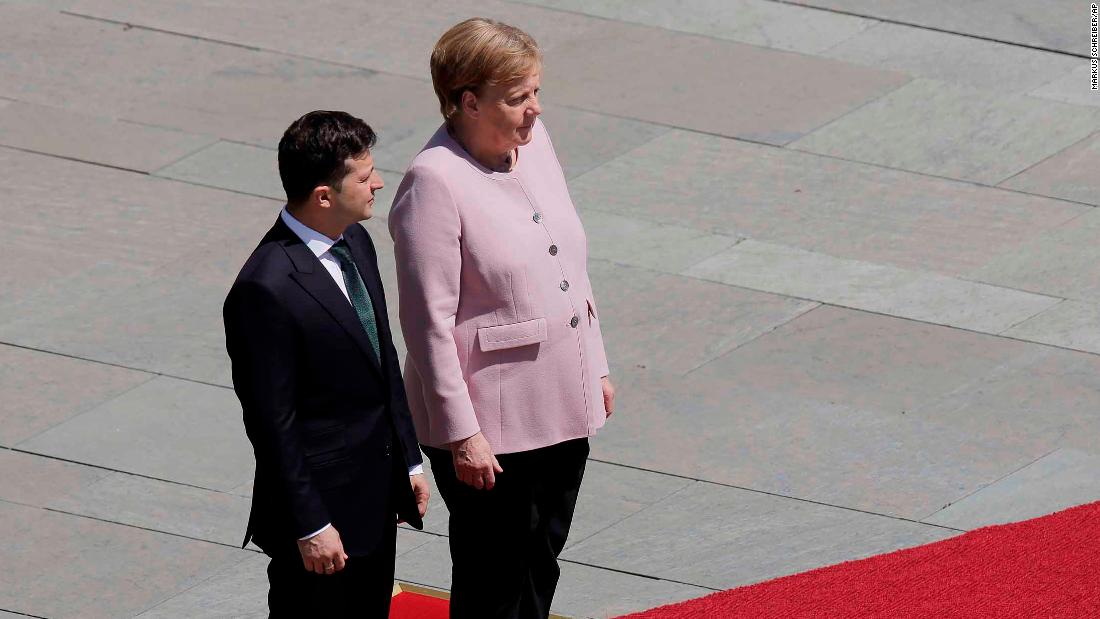 Video recordings showed that the German chancellor, 64, suffered visible tremor when she joined forces with Ukrainian President Volodymyr Zelensky in Berlin on Tuesday.
News agency Reuters reported that she was struggling to stand while she and the newly elected leader in Kiev listened to the folk song during military honors.
"Since then, I've been drinking at least three glasses of water – of course I need it, and I'm doing well now," she told reporters at a press conference with Zelensky.
Berlin experienced high temperatures today and reached a peak of 86 degrees Fahrenheit (30 degrees Celsius).
Merkel, who has been chancellor since 2005, has said that she will not seek re-election when her mandate expires in 2021.
Source link