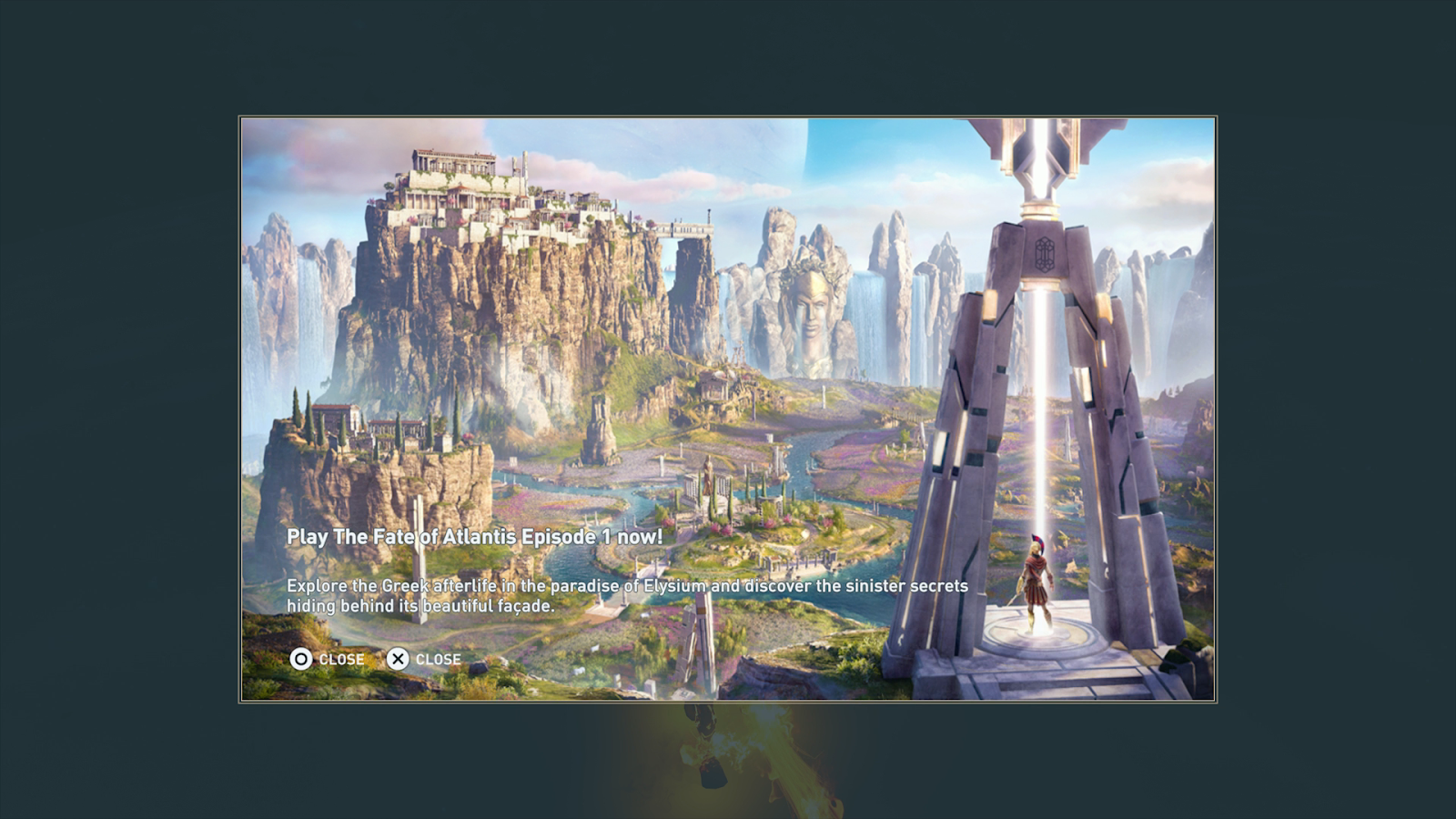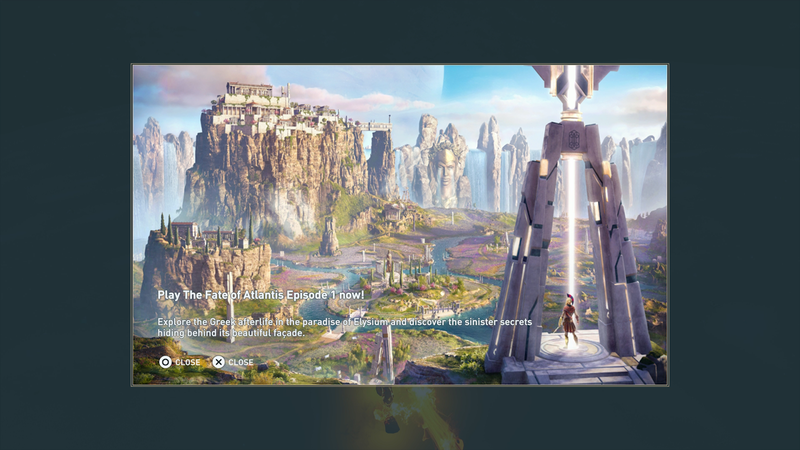 A new in-game ad for Assassin's Creed Odyssey 's second big expansion wouldn't be so annoying if it didn't appear repeatedly every time I paused checked my map or tried to access my inventory. While we've found a fix, the whole thing feels like marketing run amok.
I first encountered this while doing the free prologue quest leading up to the start of the new downloadable expansion. The advertisement told me to "Play the Fate of Atlantis Episode 1 now!" I thought little of it until it started to show up any time I entered the menu. Want to check my quest log to see where to go next? Advertisement. Need to mark a location on my map? Tree, there it was. Changing gear? "Play the Fate of Atlantis Episode 1 now!"
The advertisement has two options to select. Both of them are "close," so you think they would do the same thing. Wrong. If I pressed the circle button on my Playstation 4 I could close it. If I pressed the X button, I was taken to the PSN store to purchase the new downloadable content. The catch was that I had the new episode installed and the advertisement showed up even while I explored the new zone.
Glitched or not, the ad is intrusive and feels manipulative. It is the sort of thing I might see in a sketchy browser game online or in a microtransaction-driven mobile game.