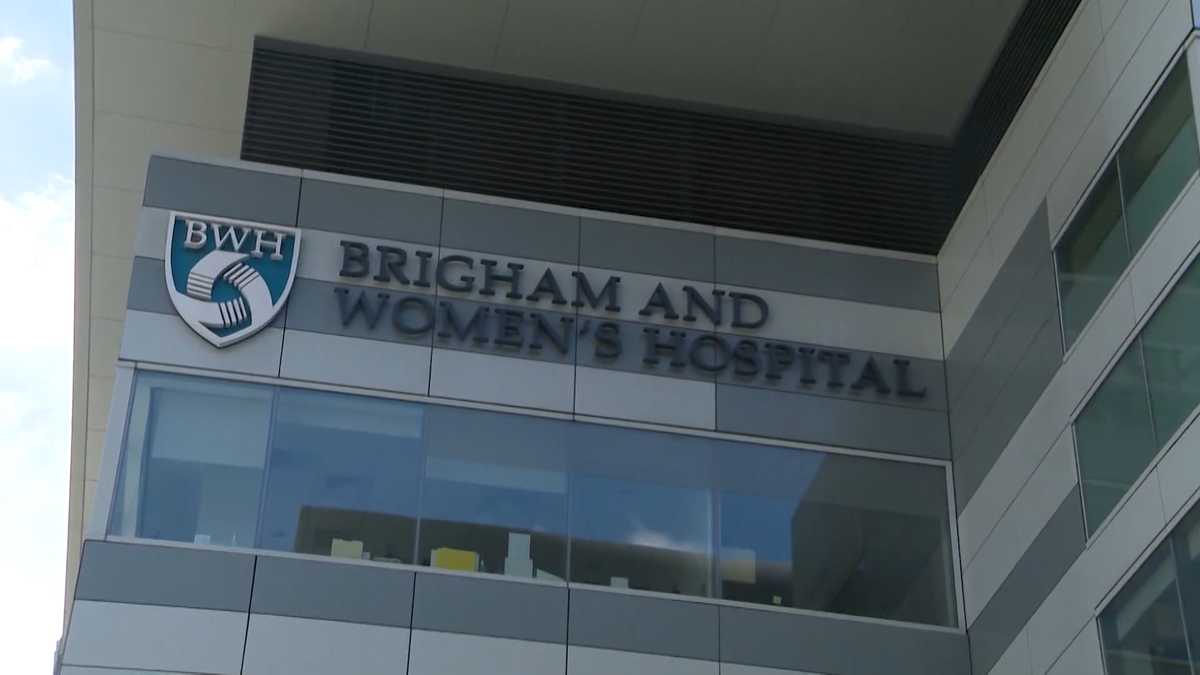 Another 14 people associated with a COVID-19 cluster at Brigham and Women's Hospital have tested positive for coronavirus. In an update released Monday, hospital officials say 30 of the 488 employees associated with the cluster, who have been tested for COVID-19, have tested positive. The hospital says it also tested 581 patients across all inpatient areas, and 12 tested positive for the virus. The 12 patients who tested positive are associated with the cluster, which was identified by the hospital's infection control team last Tuesday. Brigham and Women reported earlier Friday that 19 staff members and nine patients had tested positive for COVID-1
9. Employees say Brigham and the Women's Infection Control Team believe the cluster has been contained in two specific inpatient units: 16A and 14CD in the Braunwald tower. "This outbreak does not affect other areas of the hospital or our outpatient clinics," reads a statement from the hospital. affected areas have been thoroughly cleaned, according to officials. All current Brigham and female inpatients will be tested for COVID-19 every three days, which is a supplement to the current policy that requires testing for all patients at admission and daily screening for symptoms. In addition, the hospital offers free, voluntary COVID-19 testing to staff who have been working on the main campus since September 14th. today, the hospital has tested 4,365 staff and received 2,589 results, seven of which were positive. Two of the seven employees who tested positive are associated with the known cluster, and the other cases have not been associated with the cluster at this time. No definitive source for the outbreak has yet been identified, but hospital officials said several potential contributing factors were possible. These included patients who had a masked interaction with staff, inconsistent use of eye protection, a patient who underwent an aerosol-generating procedure, an employee who reported working despite symptoms consistent with their seasonal allergies and lack of physical distance between staff while eating. "Our infection control team has investigated the source of the source through intensive contact tracking, testing and staff interviews," hospital officials wrote. a patient. "
BOSTON –
Another 14 people associated with a COVID-19 cluster at Brigham and Women's Hospital have tested positive for coronavirus.
In an update released Monday, hospital officials say 30 of the 488 employees associated with the cluster, who have been tested for COVID-19, have tested positive.
The hospital says it also tested 581 patients across all inpatient areas, and 12 have tested positive for the virus. The 12 patients who tested positive are associated with the cluster, which was identified by the hospital's infection control team last Tuesday.
Brigham and Women reported earlier Friday that 19 staff members and nine patients had tested positive for COVID-19.
Officials say infection control team Brigham and Women's believe the cluster has been contained in two specific inpatient units: 16A and 14CD in the Braunwald Tower.
"This outbreak does not affect other areas of the hospital or our outpatient clinics," reads a statement from the hospital.
The affected areas have been thoroughly cleaned, according to officials.
All current Brigham and female inpatients will be tested for COVID-19 every three days, which complements the current policy requiring testing for all patients at admission and daily screening for symptoms.
In addition, the hospital offers free, voluntary COVID-19 testing to staff who have been working on the main campus since September 14th.
As of Monday, the hospital has tested 4,365 staff and received 2,589 results, seven of which were positive. Two of the seven employees who tested positive are associated with the known cluster, and the other cases have not been linked to the cluster at present.
No definitive source of the outbreak has yet been identified, but hospital officials said several potential contributing factors were possible. These included patients who had a masked interaction with staff, inconsistent use of eye protection, a patient who underwent an aerosol-generating procedure, an employee who reported working despite symptoms consistent with their seasonal allergies and lack of physical distance between staff while eating.
"Our infection control team has investigated the source of the cluster through intensive contact tracking, testing and staff interviews," hospital officials wrote. "Based on the information we currently have with our infection control team, it is unable to determine if the source of the cluster was an employee or a patient."
Source link